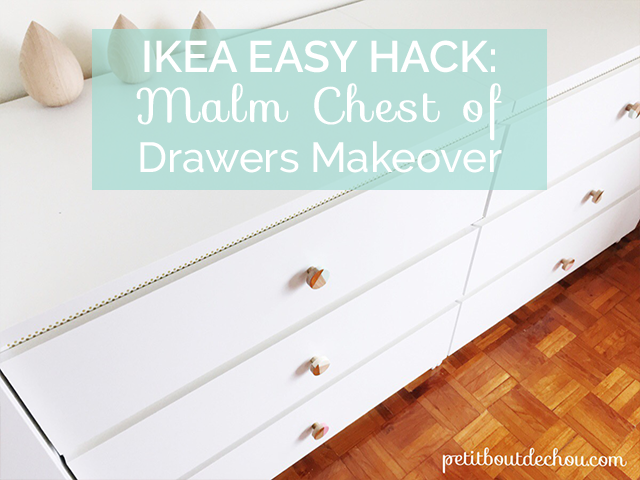 As I have just moved to a new home, this is a great opportunity to give a personal touch to the classic Ikea Malm chest of drawers. You will see how easy and quick it is to do this makeover that will give your dull chest of drawers a modern and  chic touch.
This idea actually came when I found these gorgeous geometric pastel handle pools from Maison du Monde. I love the mix of pastel (mint, pink and beige) and gold metallic colours with this geometric design. They cost 2.99 euros each.
To match the metallic gold colour,  I have used a large masking tape (10cm wide) with pretty gold dots on a white background from MT casa range.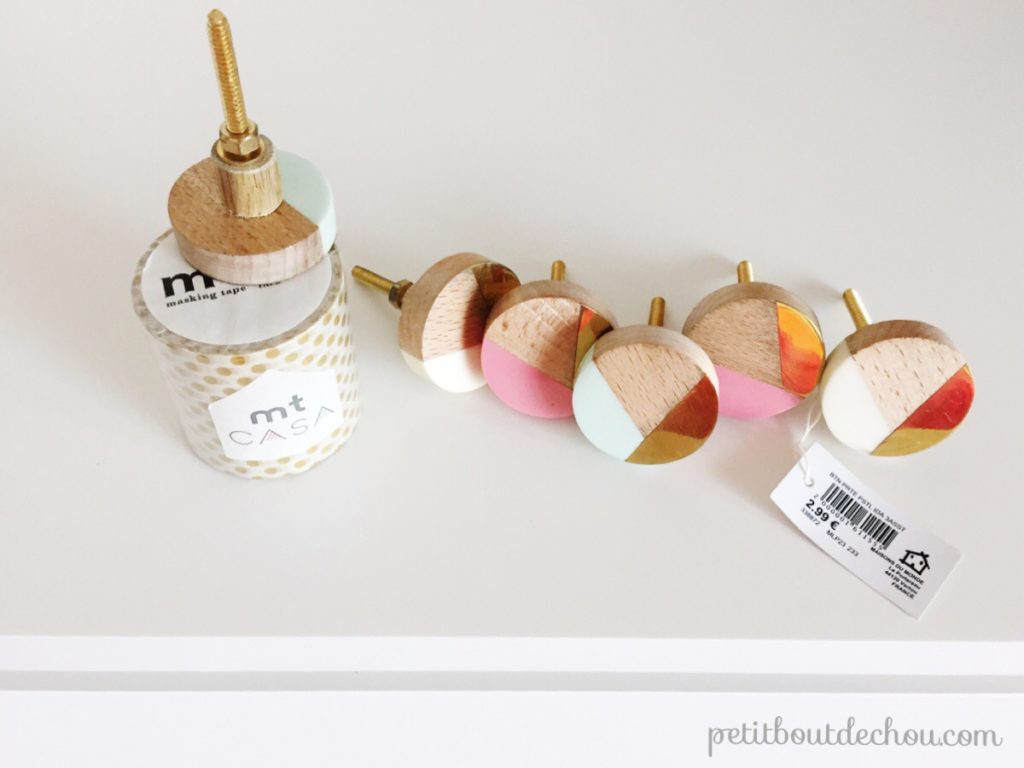 Start by placing the masking tape on the top plank above the upper drawer.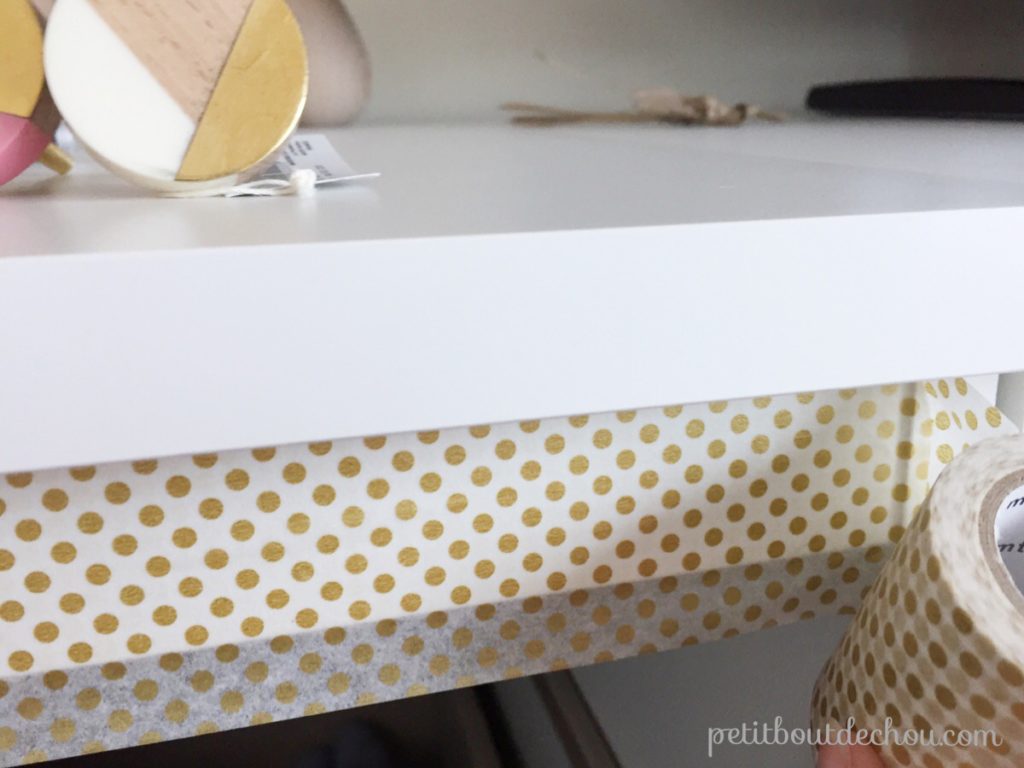 Align the top of the masking tape to the bottom of the top plank as shown below.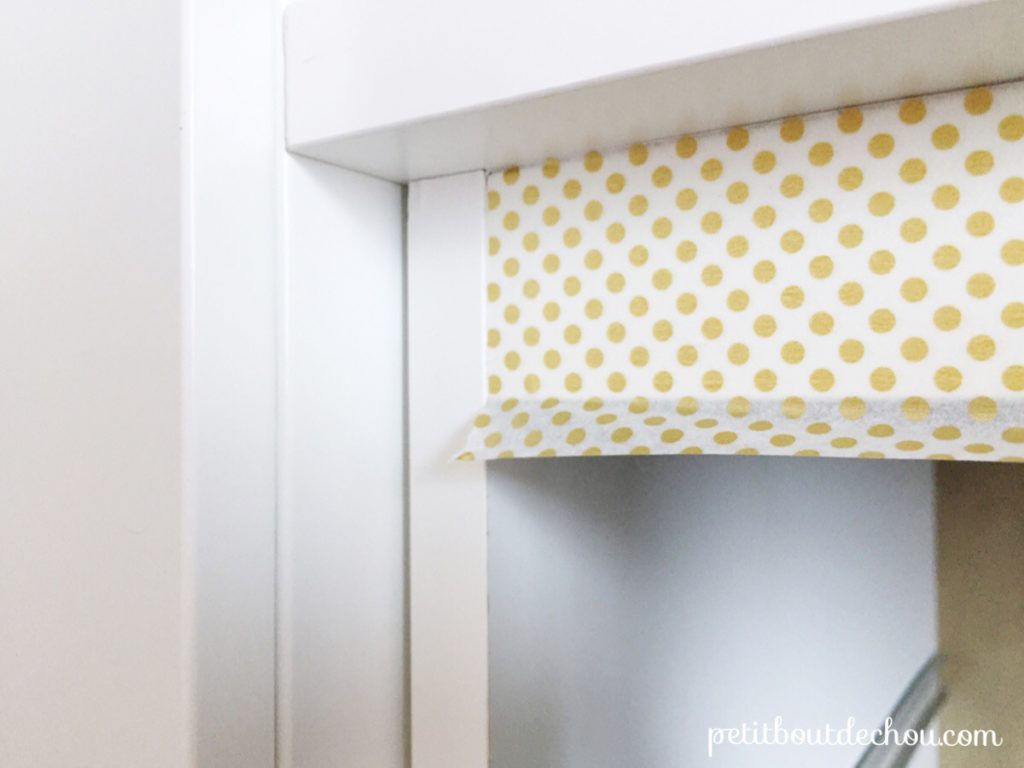 Use a cutter to trim the masking tape at each end. Just fold the excess under the plank to wrap it. It should then look like this: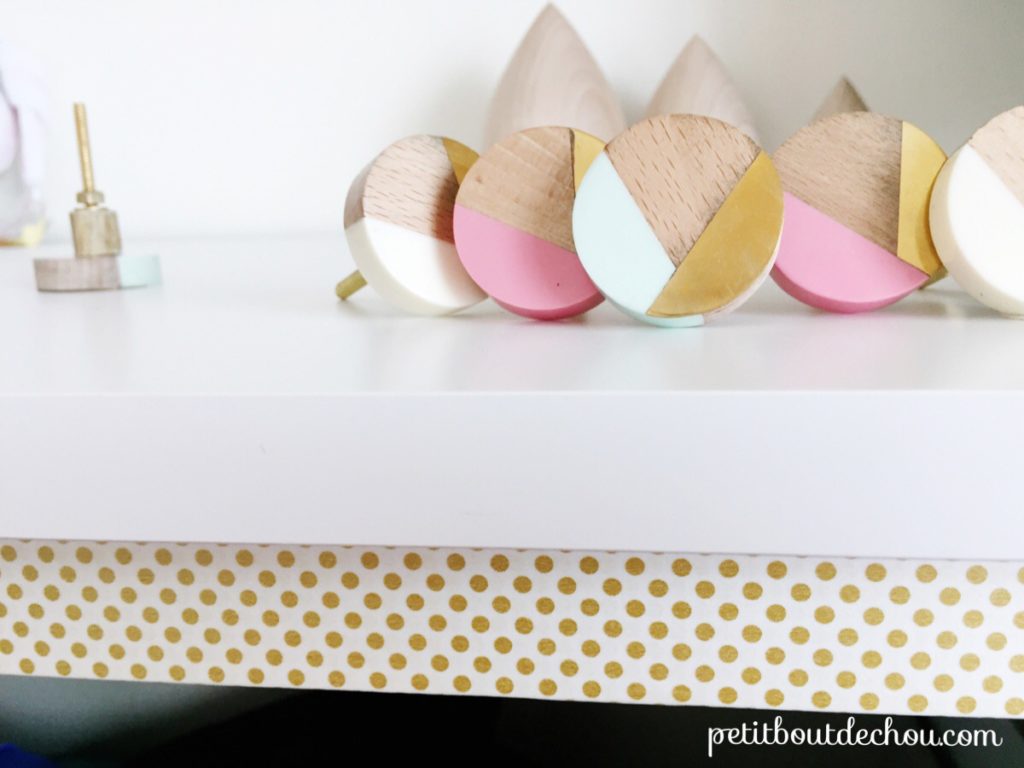 Remove carefully the drawers. Wrap the remaining two cross beams by centering the masking tape vertically on them as shown below.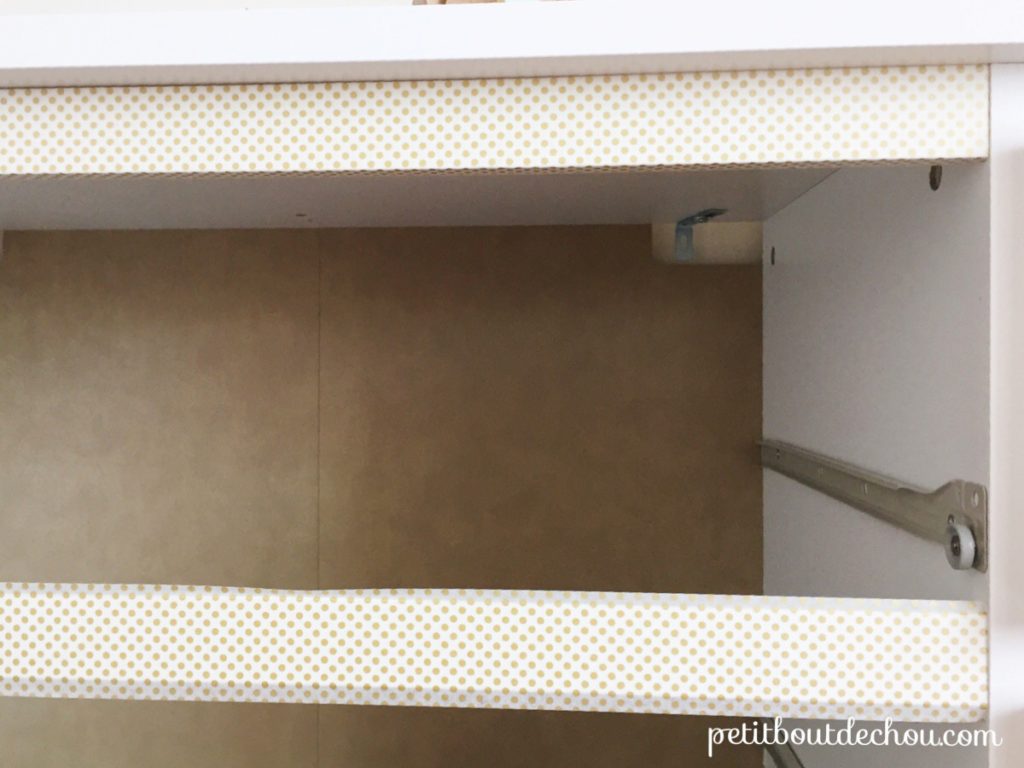 Stick the excess on the top and the bottom of the beams as shown below.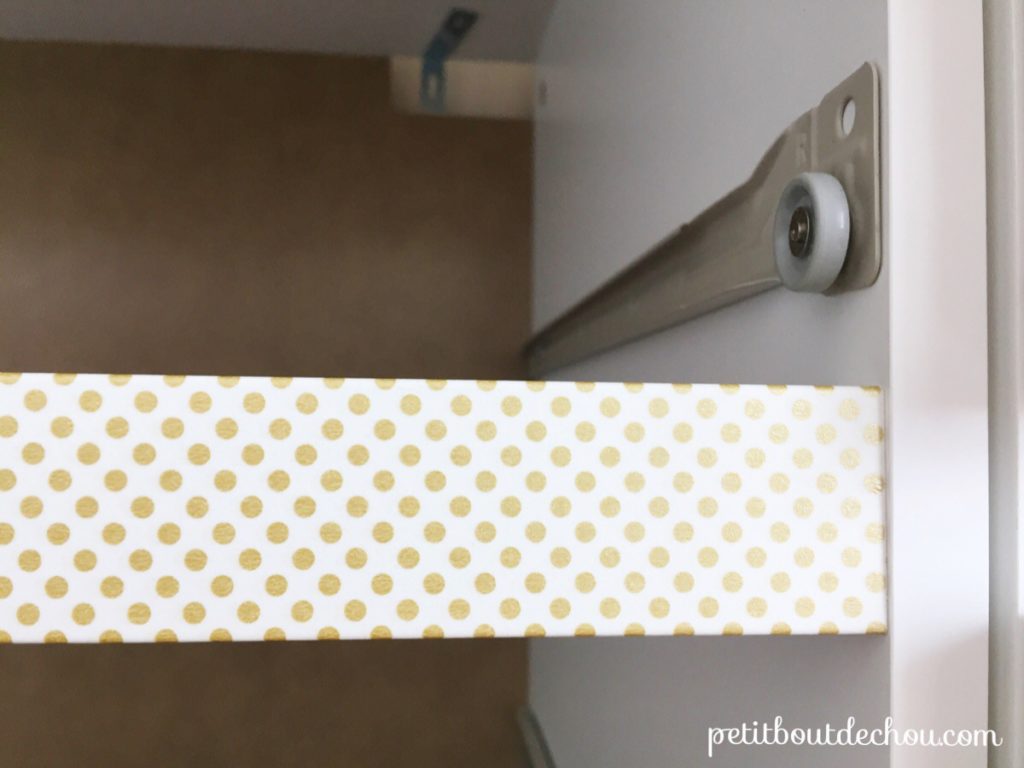 Once you have covered the two beams, it should look like this: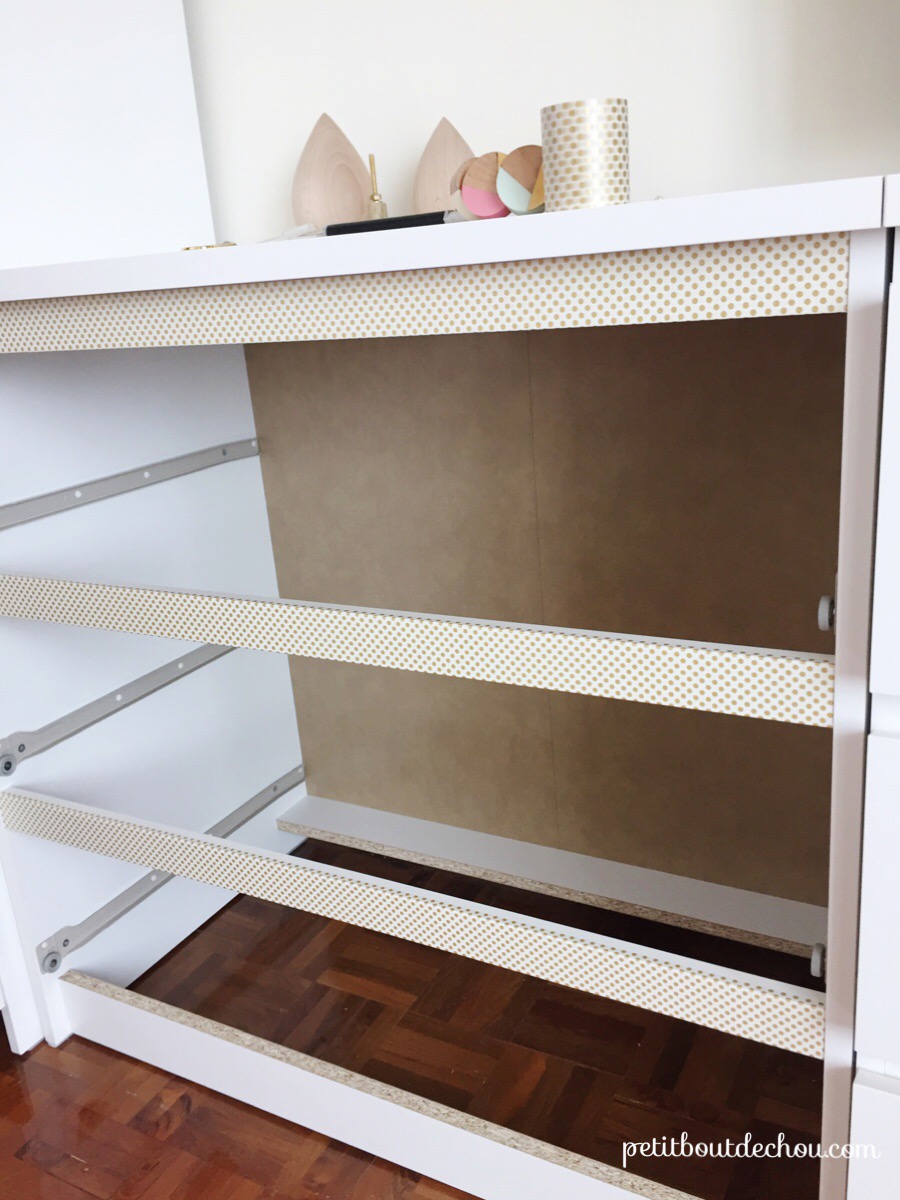 Mark the center of the front plank of the drawers and make a hole 1mm larger than the diameter of the handle pulls rod using a drill machine. Place the handle pulls and tighten them using the nut.
Place back the drawers and here you are! You have a chic and modern chest of drawers in no time.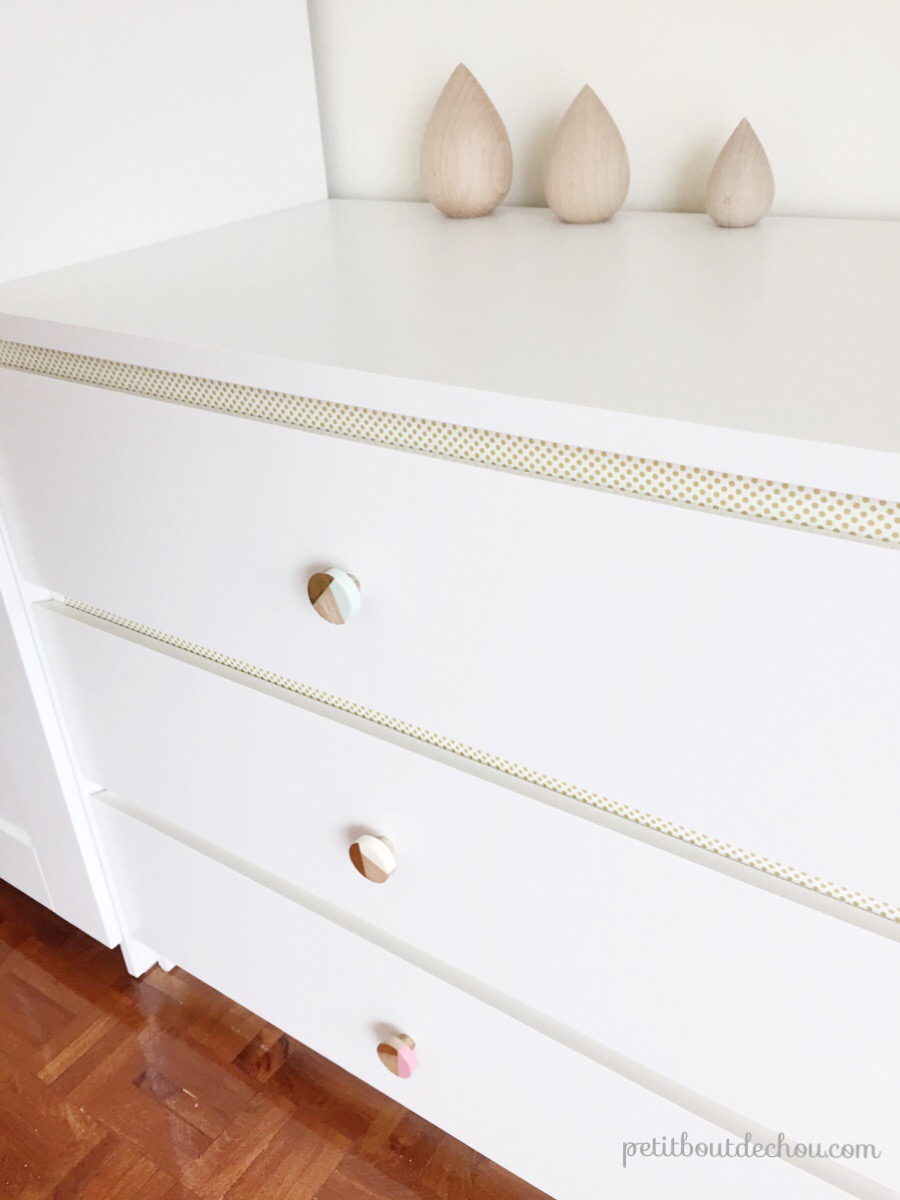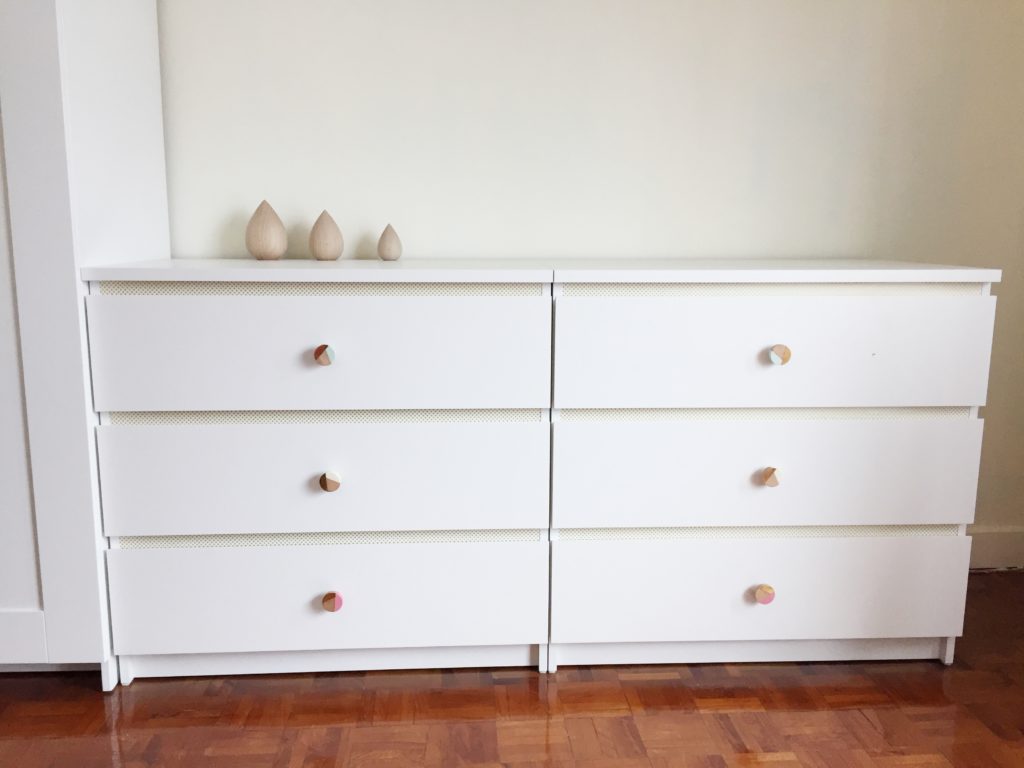 I hope you enjoyed this DIY project. I had also a lot of fun doing my previous hacks:
Follow me on Pinterest, Instagram or Facebook for more craft supplies tips, DIYs and free printables.
I am also always happy to hear about you in the comments below.