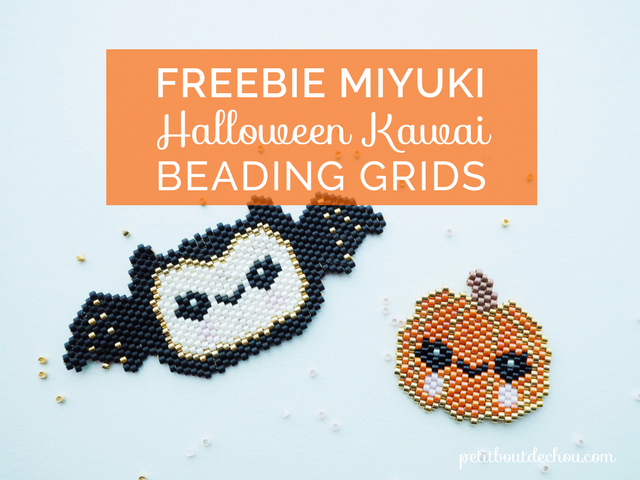 Halloween is coming and I have prepared a few Miyuki 
beading grids
for you to celebrate.
As I am not a big fan of  monsters or anything scary, I preferred making kawai versions of classic Halloween themes instead.
But kawai (or kawaii), what is it?  It is an adjective used to qualify anything that is cute or adorable in the context of Japanese culture.
To follow these grids, use the 
brick stitch
 technique. You will find all the details for this technique in my previous post by clicking
here
.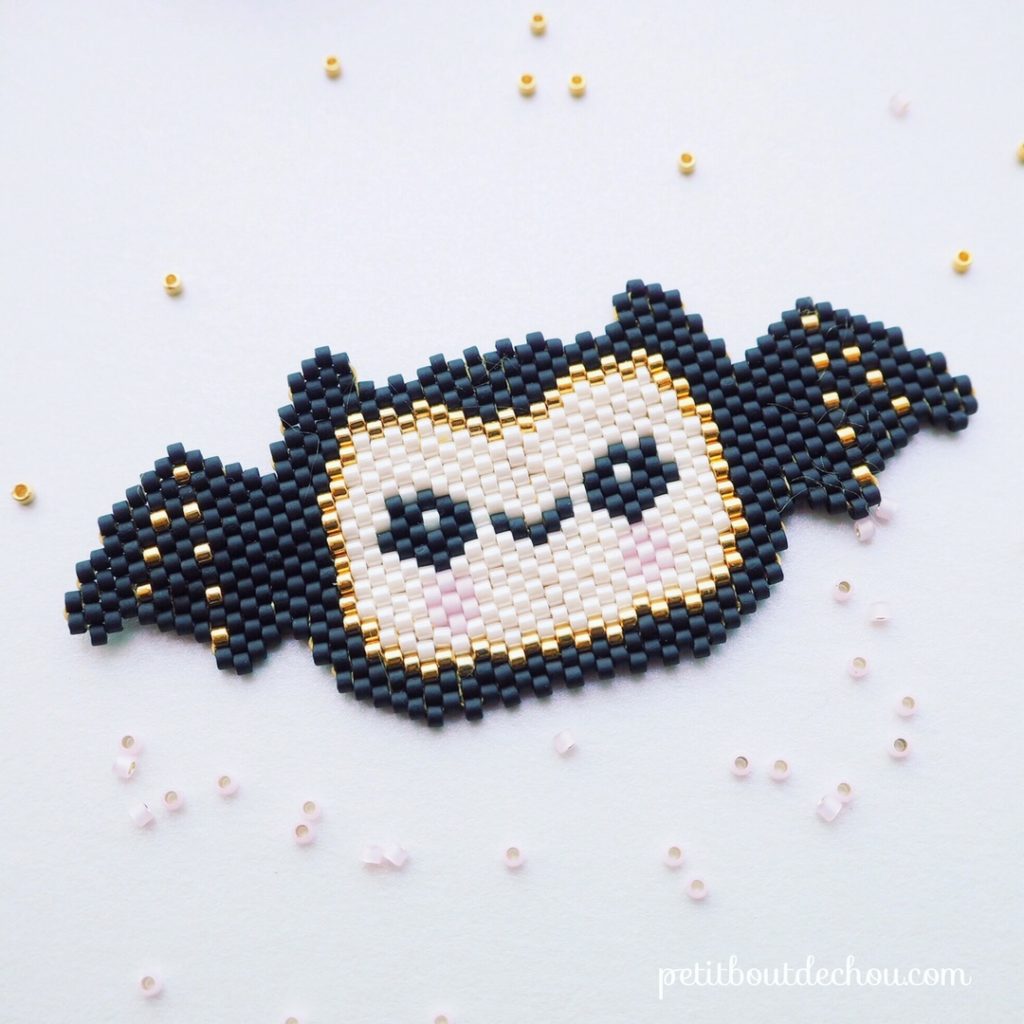 As usual, all my grids are registered with Creative Commons licence 
CC-BY-NC-ND 4.0  
and cannot be used for any commercial purpose.
1.  Halloween Kawai Pumpkin Grid
For this grid, I have actually used the following references corresponding to the picture taken below: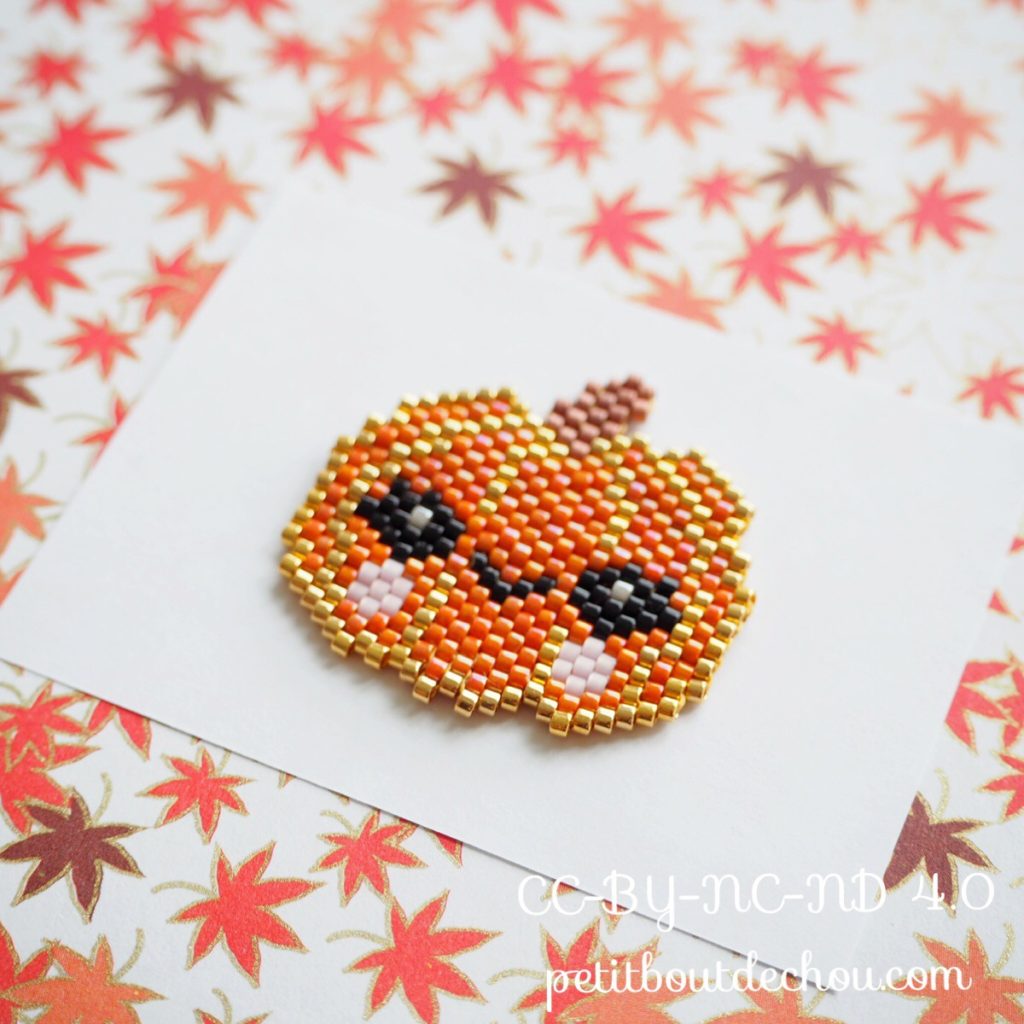 2.  Halloween Kawai Bat Grid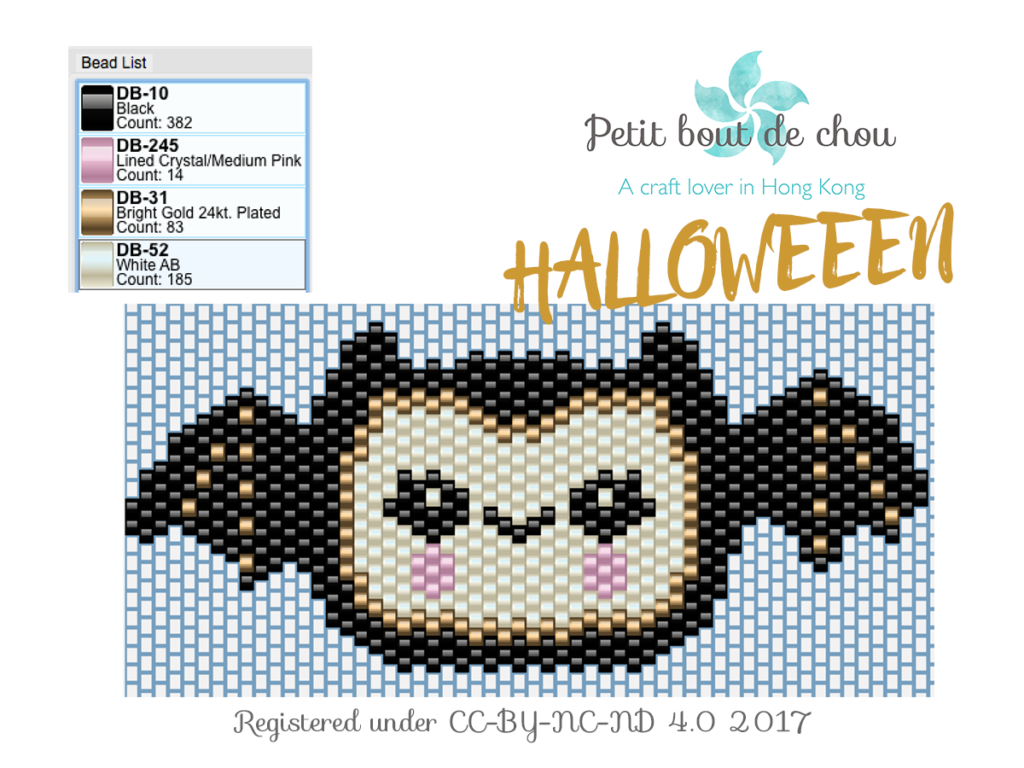 And here are the corresponding Miyuki beads references: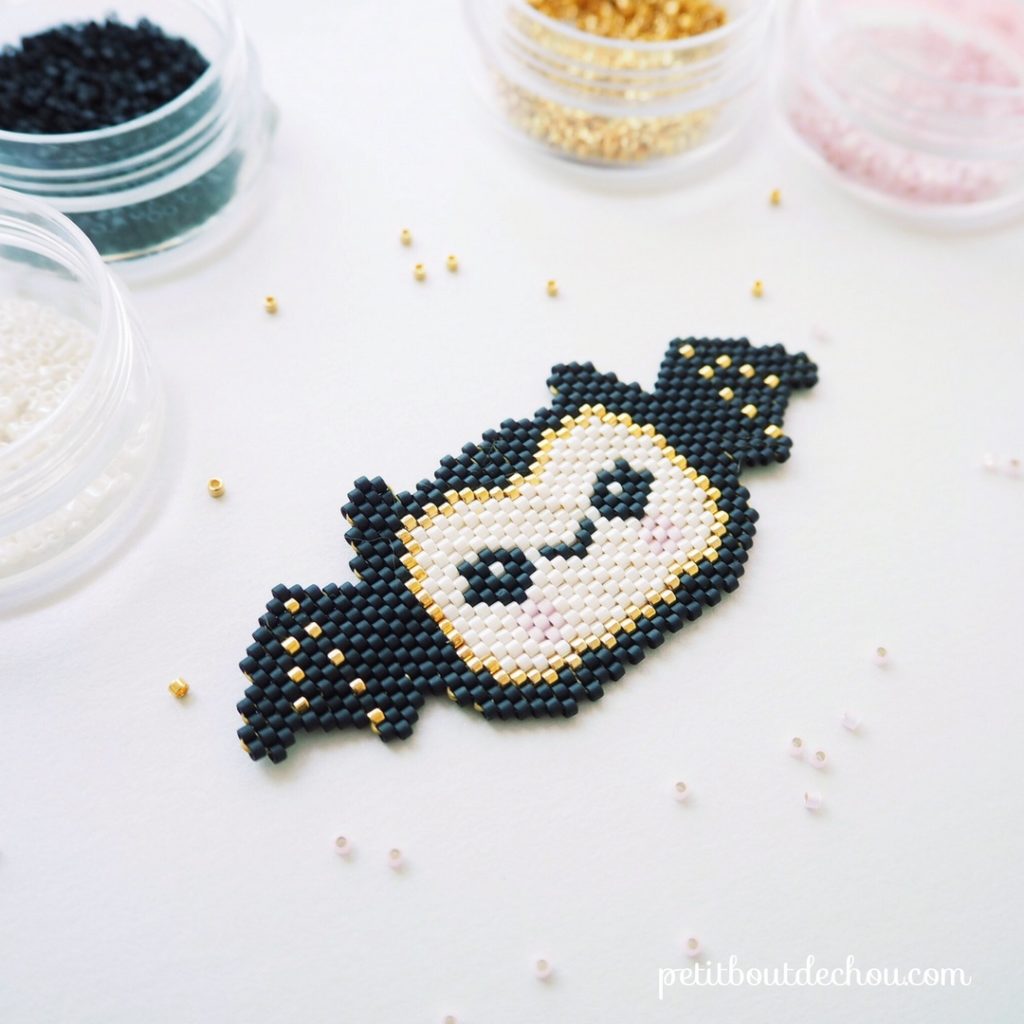 2.  Halloween Kawai Ghost Grid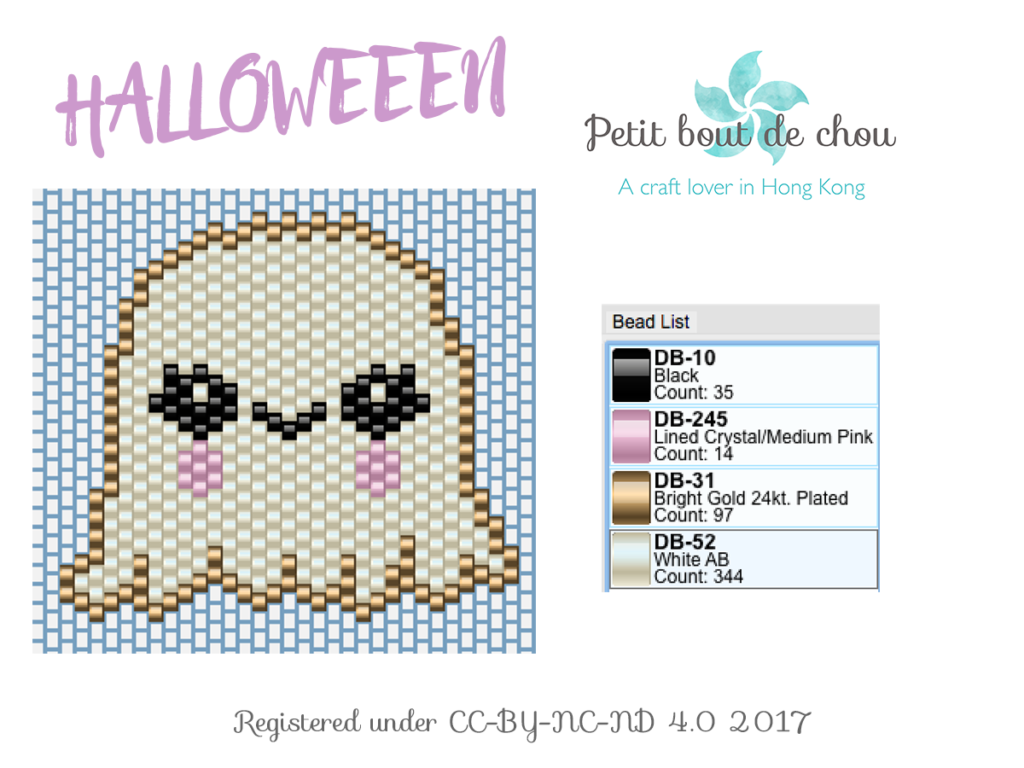 You can use the same list of beads as for the bat.
You can find many ideas on what to do with your Miyuki beadworks in this post: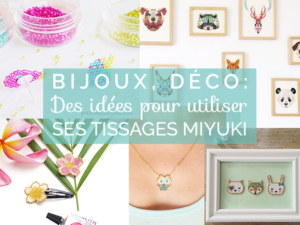 I hope you enjoyed these grids and they will inspire you for your Halloween designs!
You may also like:
Happy bead weaving!
Follow me on Pinterest, Instagram, Facebook or YouTube.
I am also happy to read your comments so do not hesitate to leave me a few words below if you found here some useful info.