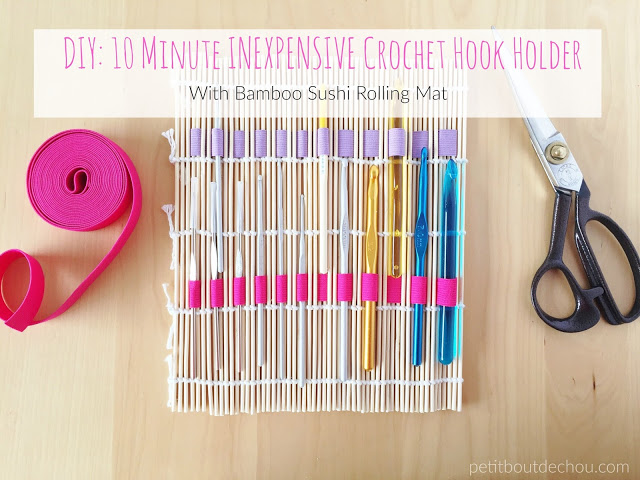 I must say that as a craft lover I can sometimes get a little bit overwhelmed when it comes to buying new tools or craft supplies… And after a few years of crochet in Hong Kong, I have just realised that I have many crochet hooks all over the place! It was time for a little re-organisation of this mess and I thought it would be a great occasion to share this quick and easy DIY with you.
The good thing with this hook holder is that it is not only super cute, but also very quick to do and cheap!
Other bonus: it can be used to store other things than crochet hooks such as make-up brushes, pencils, paint brushes, leather carving tools…
Supplies needed: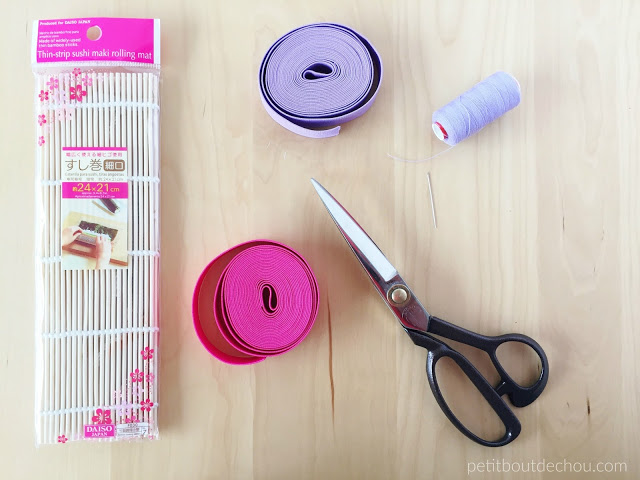 DIY steps:
I have used 2 bands of elastic strips.
You can use only one as you like.
Choose one side of the mat that will be crochet holding side.
Then take your strip between the bamboo sticks to create your crochet compartments.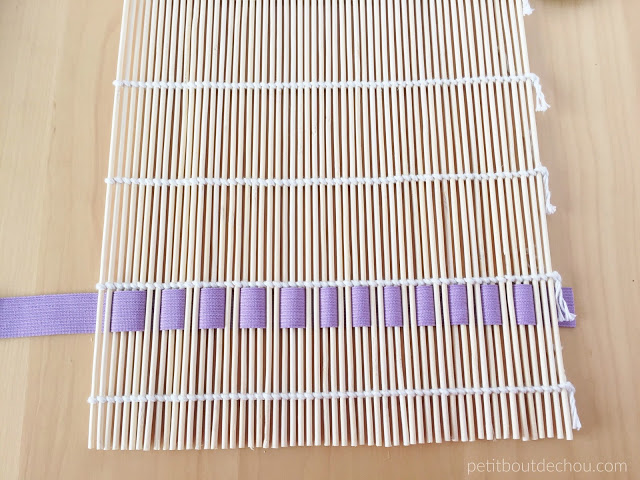 You can play with the number of sticks covered to enlarge the compartment depending on the size of your crochets.
I suggest you try to put your crochets in before sewing the ends so that you can give a bit more slack to the band if it is too tight.
No need to tighten too much the elastic band as it will be more difficult afterwards to put the crochets in and it can also start deforming the mat.
Just sew the edges of the elastic strips by folding them to the back, cutting the edge and hiding it by folding again before sewing.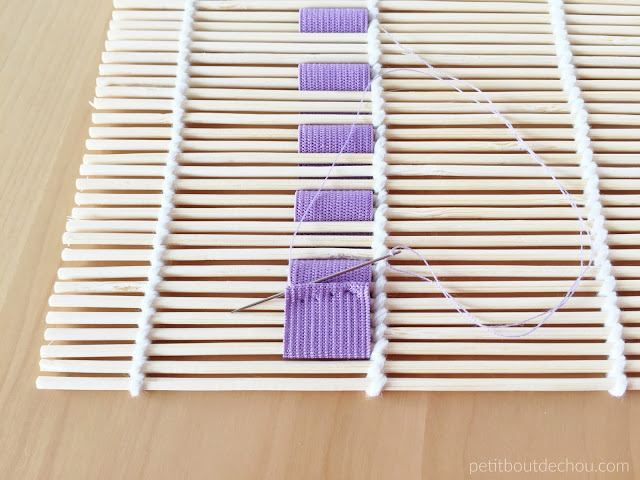 Repeat the operation for the second band. It would be better to stager the compartments (which I did not do…) if you use two bands.
You can then make the last piece: cut a small length of elastic strip (15cm) and sew the ends together. I have used my sewing machine for that.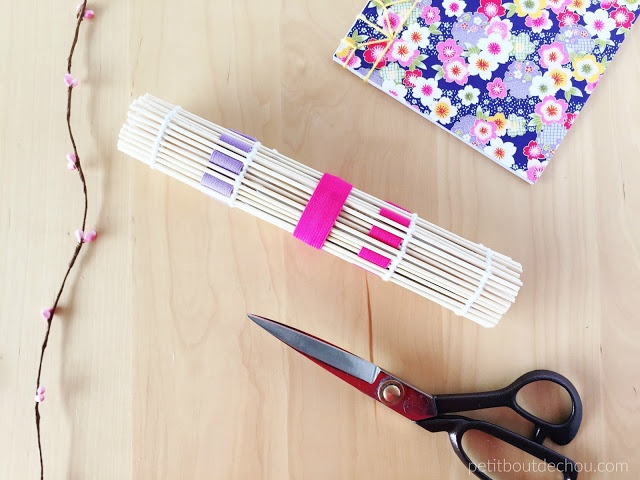 You can now install all your crochets hooks in the mat and roll it.
Place your elastic around and you are done!
Let me know if you found some other usages for it, I am always curious!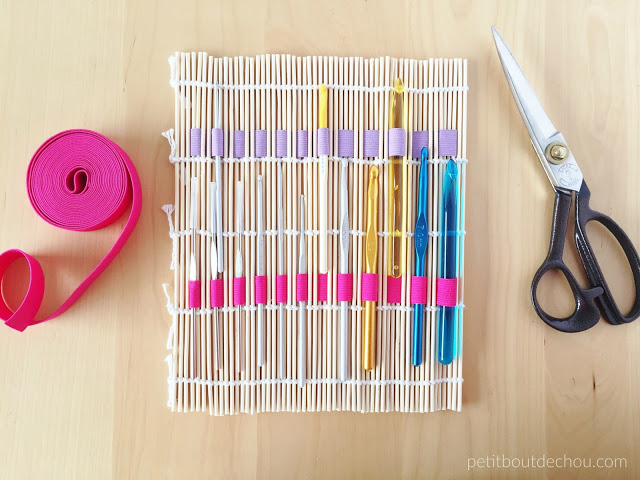 I hope you enjoyed this DIY. If you did, follow me on Pinterest, Instagram or Facebook for more tutorials and freebies!
You can also subscribe to Petit Bout de News my monthly newsletter, this would mean the world to me!
Happy crafting everyone.