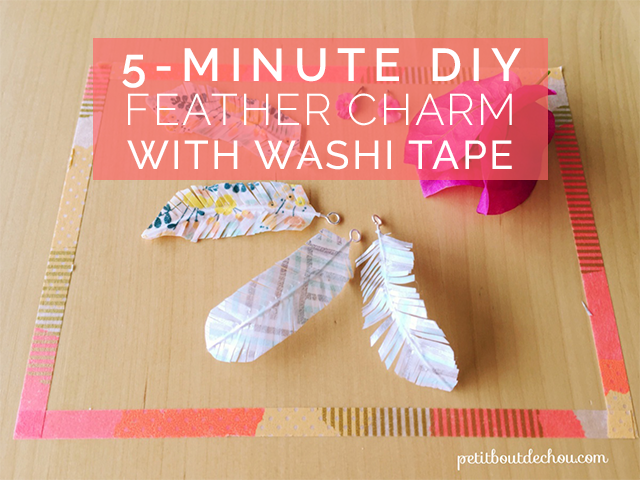 It's September already and the summer holidays went really really fast! I have been working on parallel projects during that time and come back with many new DIY ideas I will share with you in the coming months.
But today let's start with a very simple yet stunning DIY to make feather charms using washi tape that you can use in your jewellery making as well as home decor on a garland for example.
I also show you how to mount them on ear wires.
Supplies needed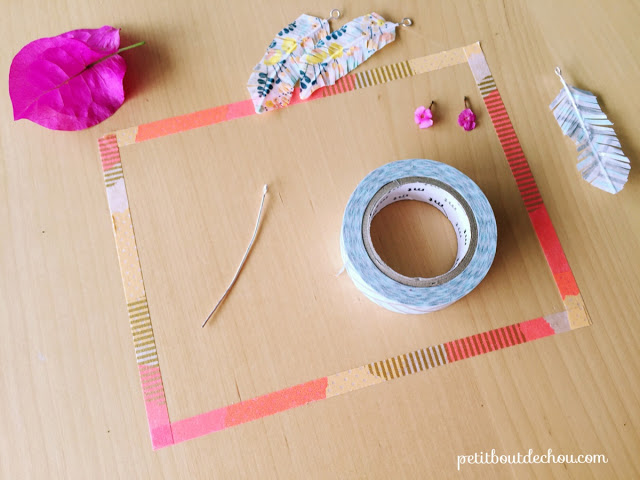 Washi tape (also called masking tape) as many designs as you like
Eyepins silver or gold color whichever matches your washi tape
Scissors
Ear wires silver or gold (same color as the eye pins) – optional only if you want to make earrings with the feathers
Jewellery pliers – optional only if you want to make earrings with the feathers
DIY steps
Give your eye pins a nice big radius curve if you like using your fingers. Some feathers are straight so it's up to you.
Place your washi tape starting from the eye pin to the end making sure the tape stays centered on the pin.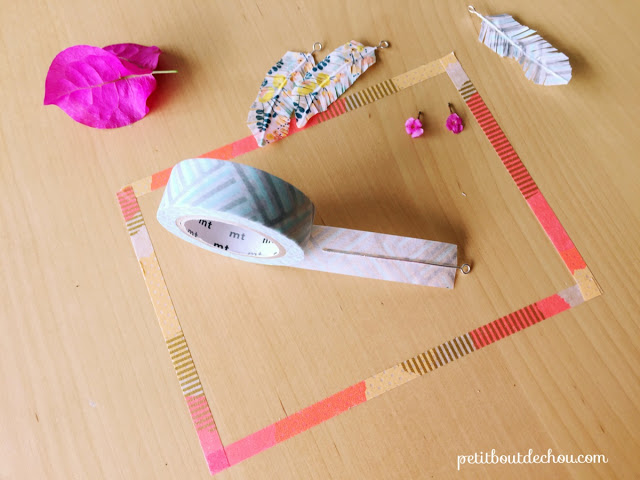 Fold the washi tape and stick to the back of the previous strip coming back to the eyepin.
Cut your tape to match the other strip.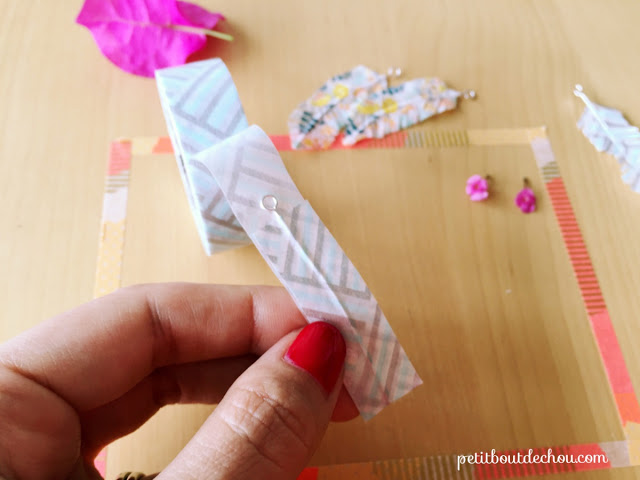 Use now your scissors to cut very thin lines of masking tape on both sides of the pin. You need to have a 45 degree angle to give this feather look.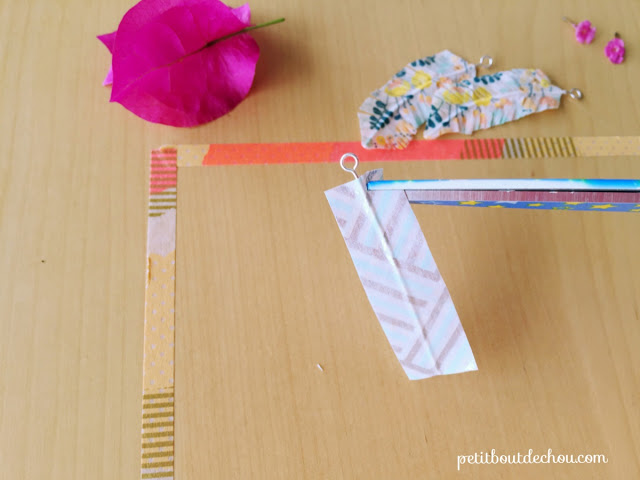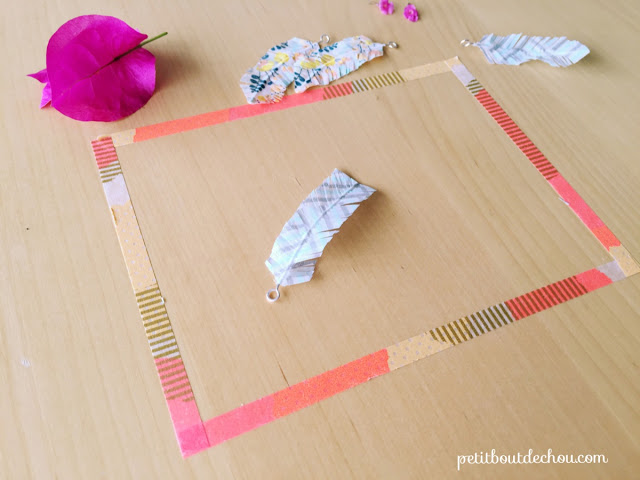 Then, cut the end of the feather to make it more round or in any shape you like.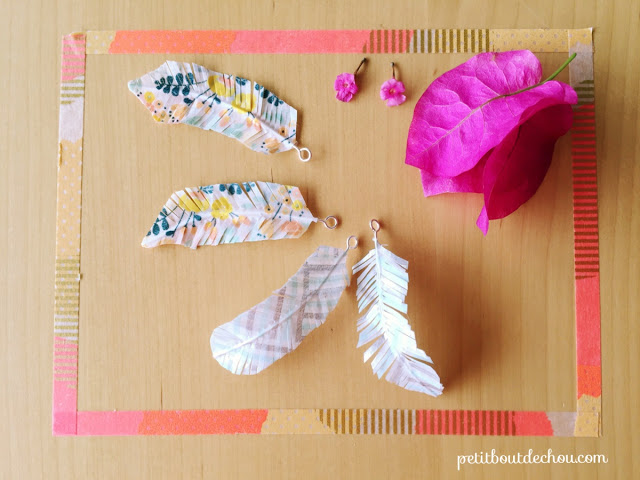 Your charm is ready, easy right?
If you would like to mount the charms to create earrings, simply open the eyepin loop with your pliers and insert the earwire loop inside.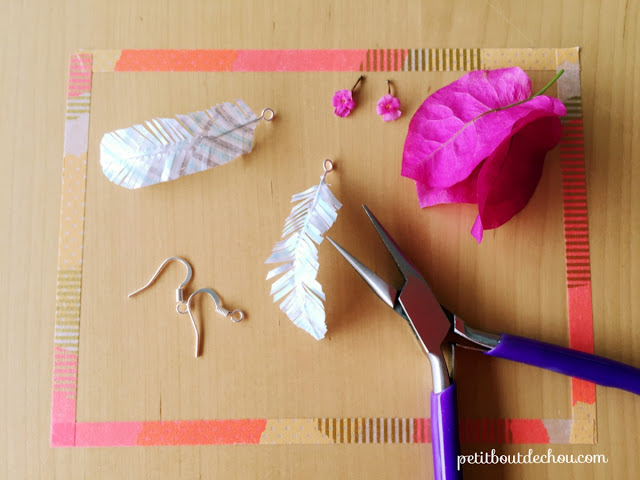 Repeat for the second earring and you are done.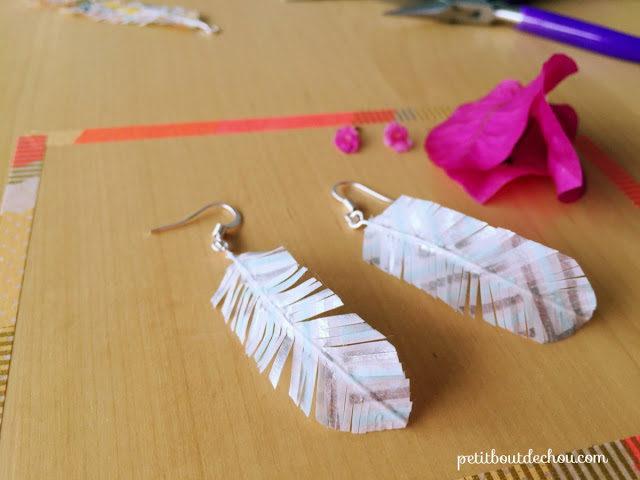 You can also use the eyepin to hang your charms on a garland and create a beautiful and unique home decor for a kids room. Variations in size and patterns are countless!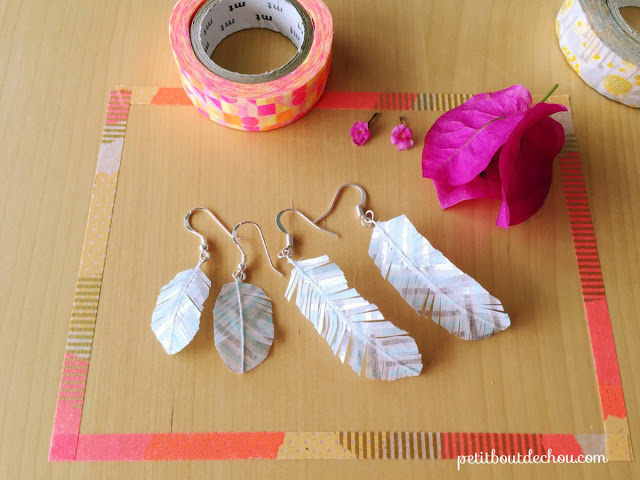 I hope you liked this tutorial.
You will also find these creations very soon in my shop Petite Boutik.
Do not hesitate to share and follow me on Pinterest, Instagram or Facebook for more craft supplies tips, DIYs and free printables!
You might also like some of my previous DIYs with washi tape: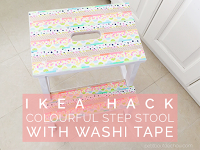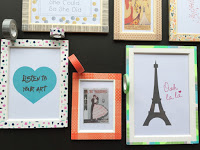 You can subscribe to Petit Bout de News my monthly newsletter to make sure you do not miss any post 😉