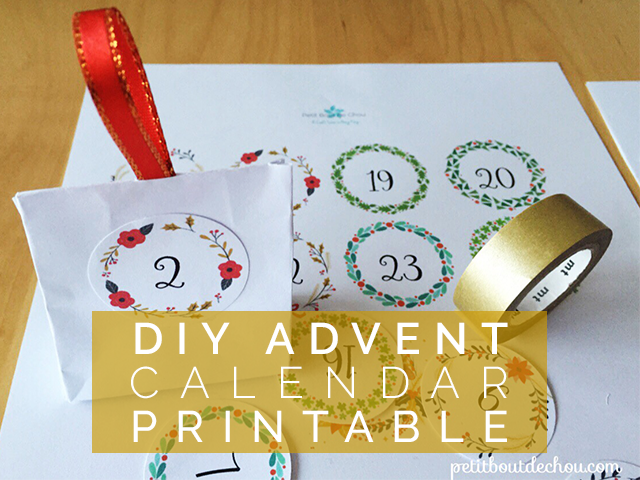 If you have long working hours and you are wondering whether you should be making an advent calendar by yourself or not, this post is for you.
Follow me to make a quick and easy advent calendar that you can even use as ornaments for your Christmas tree!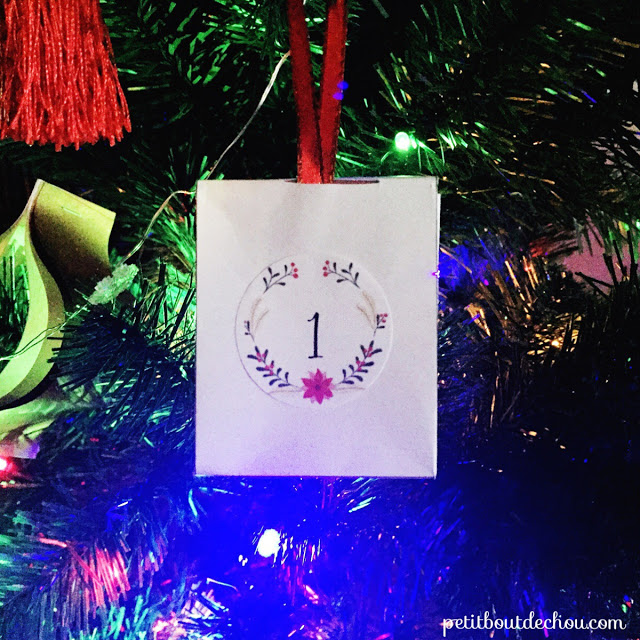 I made a free printable so you can quickly print and prepare your calendar. As usual, this printable is for personal use only.
Supplies needed: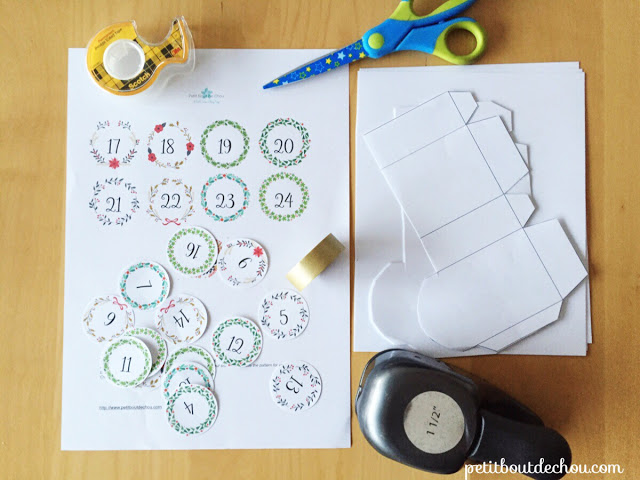 Chocolates or any other treats you fancy!
Printing white A4 paper
Scissors
Double sided tape
Ribbon
One 1inch 1/2 punch hole (optional)
Masking tape (optional)
This free printable with Christmas wreaths tags and box pattern
DIY steps
1. Printing & cutting
Print the first two pages on white paper.
Cut out the wreaths labels in circles or in squares (if you want to go faster). The design of the wreaths is from freepik.com
Extract of the advent calendar tag printable
You can use a 1 inch 1/2 punch hole to make it faster.
Also print the model of the box (on the third page of the pdf) on a craft paper or any kind of paper you like.
Cut it out following the drawing.
Use this as a model to cut 24 more by overlaying the sheets. 24 sheets being quite thick you can do it in 2 or 3 times.
2. Assembly
Fold the boxes following the lines (1).
Use double sided tape to hold the bottom of the box (2).
Use double sided tape to hold the two sides of the box (3).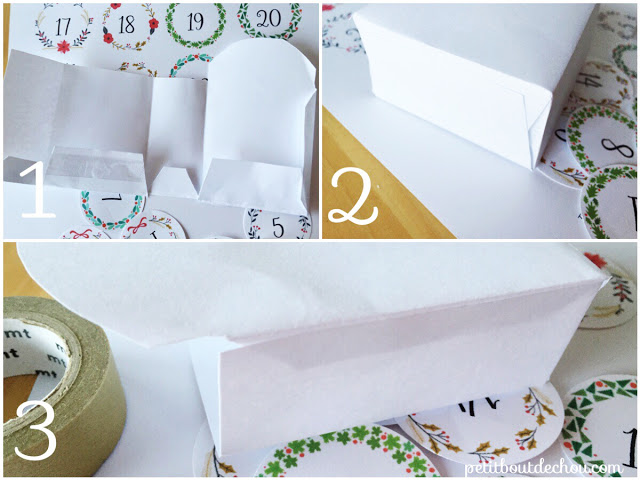 Fold the top circular lid of the box.
Make a small hole on the top fold to insert the ribbon (4). You can use tape or masking tape to hold the ribbon from the inside of the box (5). Make sure you stick both ends to the tape.
Glue or use double sided tape to fix the label at the back of the box.(6)
Use some tape or masking tape to close the box after filling it with the treats of your choice! (6)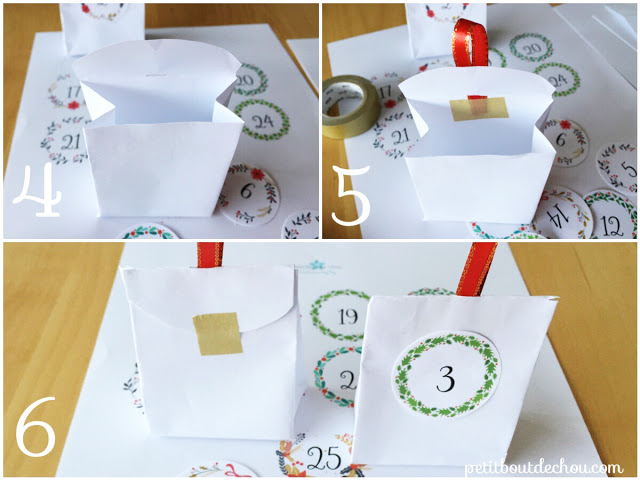 You can now hang them to your Christmas tree or on a garland!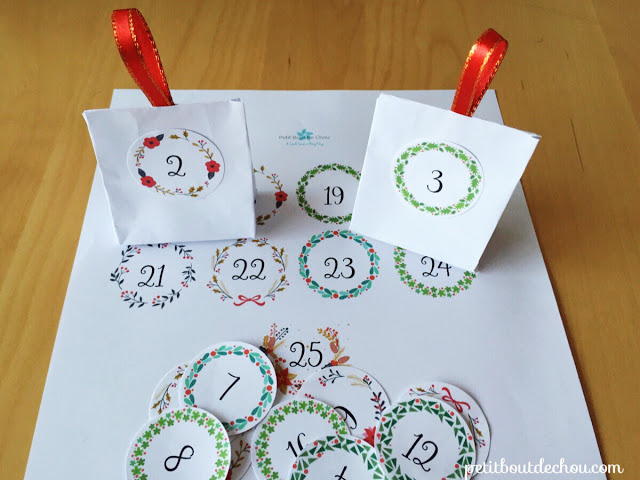 Your advent calendar is ready.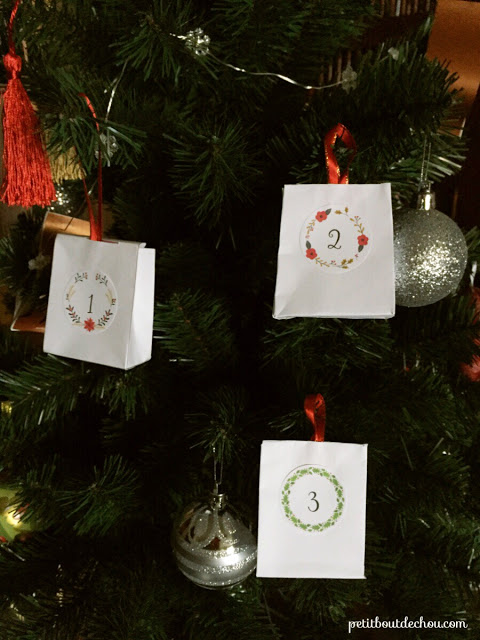 I hope you enjoyed this tutorial.
Follow me on Pinterest, Instagram or Facebook for more craft supplies tips, DIYs and free printables!
You might also like for these Christmas DIYs: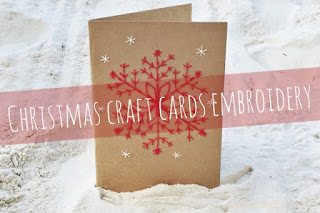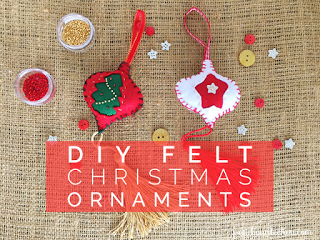 You can subscribe to Petit Bout de News my monthly newsletter to make sure you do not miss any post 😉