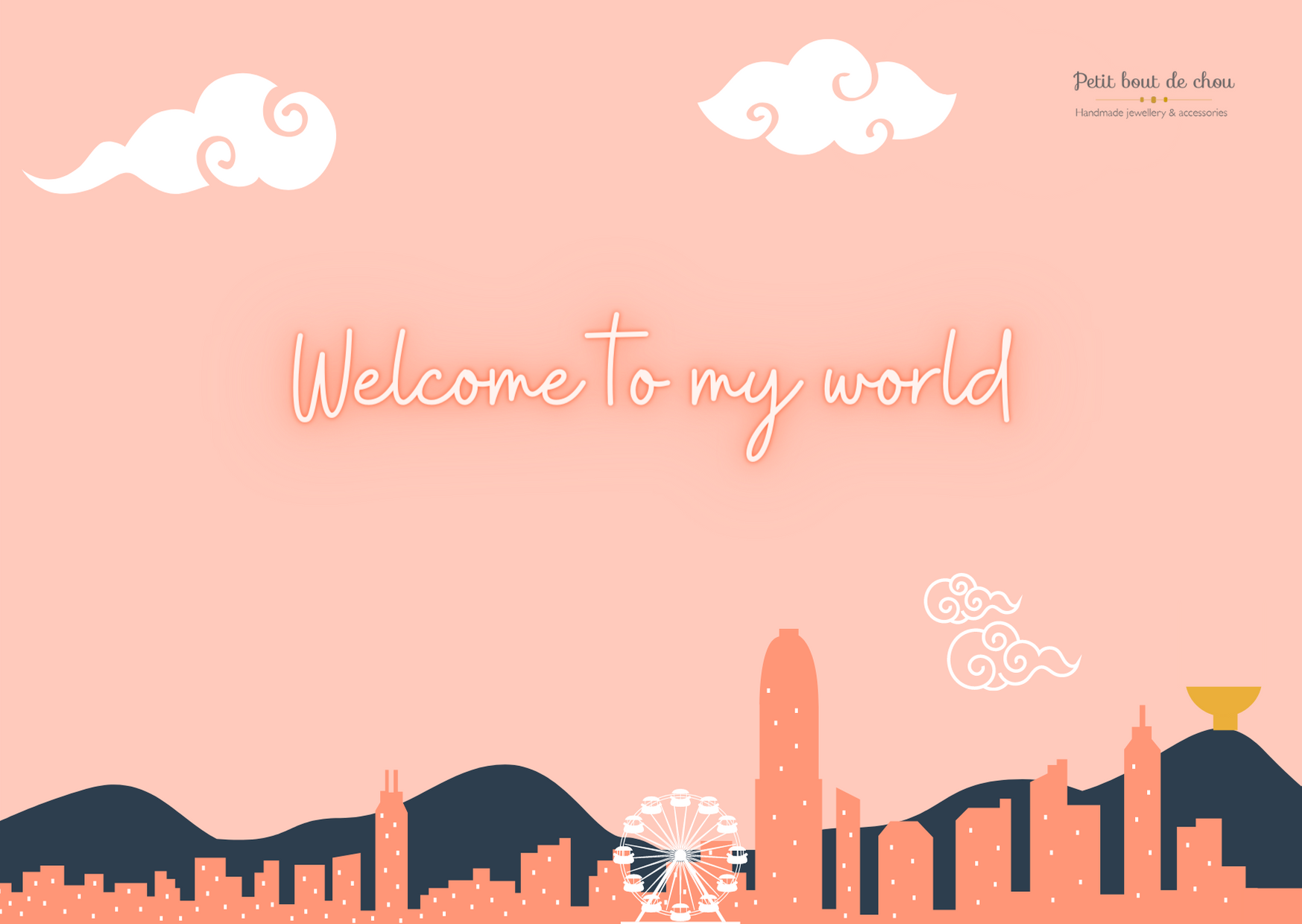 Welcome to my world!
I am a French craft lover who moved to Hong-Kong in 2011. Since then, I got married and gave birth to a son in this vibrant and wonderful city.
As a craft lover and I have always enjoyed making things with my little hands, prepare original gifts to the people I love, create unique objects and decorate my home.
Since I live in Hong Kong, I have faced difficulties when I arrived sourcing the craft supplies I was looking for.
So I have decided to share my best tips with you and this is how this blog was born.
As years passed, I have discovered a new passion with Miyuki beads, and started making jewellery.  I have started my Etsy shop and doing markets as well. But I have found another passion in this process: design. That's why I am also now designing some graphics about Hong Kong .
I have found on the Internet many tips and great ideas mainly by reading blogs. I thought it was time to give back by creating this blog. I hope you will find it helpful and will enjoy it!
Happy reading everyone!