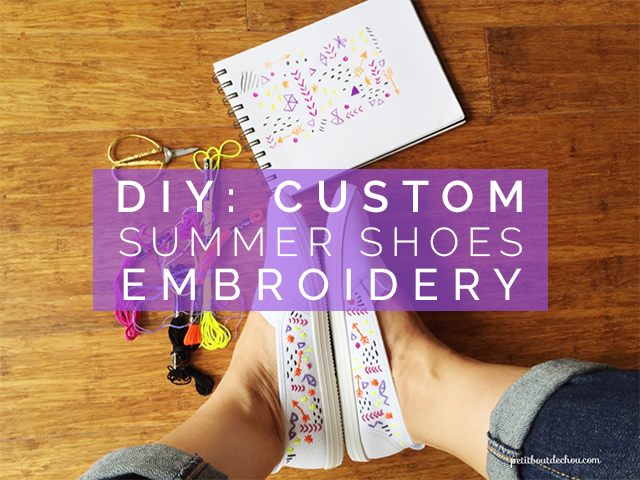 Summer has for sure reached Hong Kong by now and temperatures in the city reached their highest levels for July in half a century this Saturday! What a perfect timing to give your dressing a summery look. After my summer mini tassel earrings DIY, let's take care of your shoes.
Learn how easy it is to dress up a pair of inexpensive flat summer shoes with embroidery floss to make your very own custom summer shoes.
Supplies needed
Inexpensive summer flat shoes – I bought mine at H&M for 79HKD
Embroidery floss in the colours of your choice
Embroidery needle
Scissors
Fabric sticker – I use Dailylike bought in Log On
Sketch book
Crayola or any other pens you like using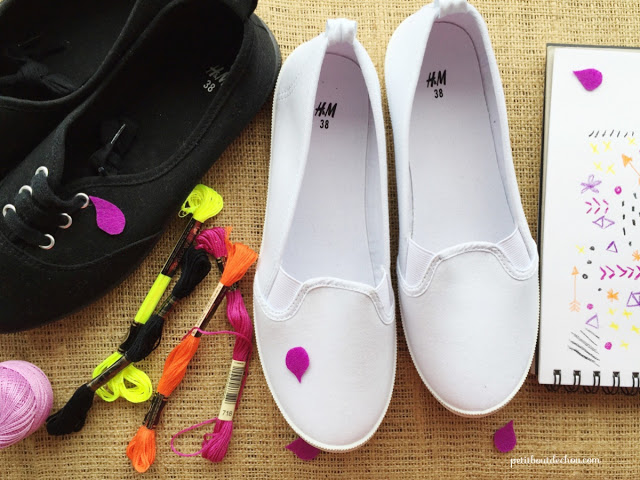 DIY steps
1. Sketch your pattern
You can skip this step if you want to make it exactly as per my pattern. But I would recommend it if you would like to try other colours or stitches.
I first started drawing my pattern on a sketch book to check if my colours were matching and if the stitches I had in mine were looking good altogether.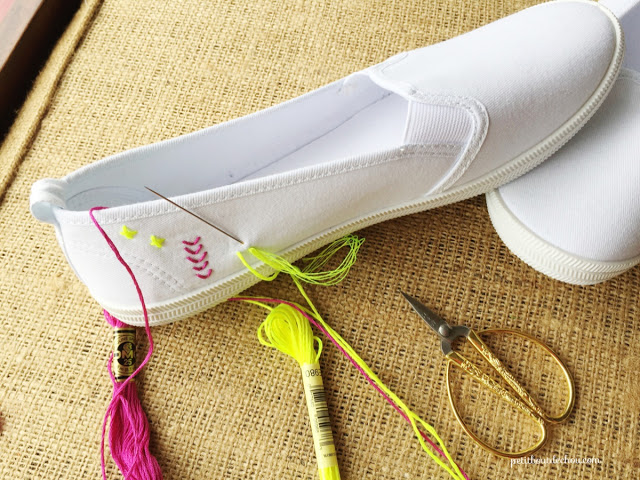 2. Embroidery time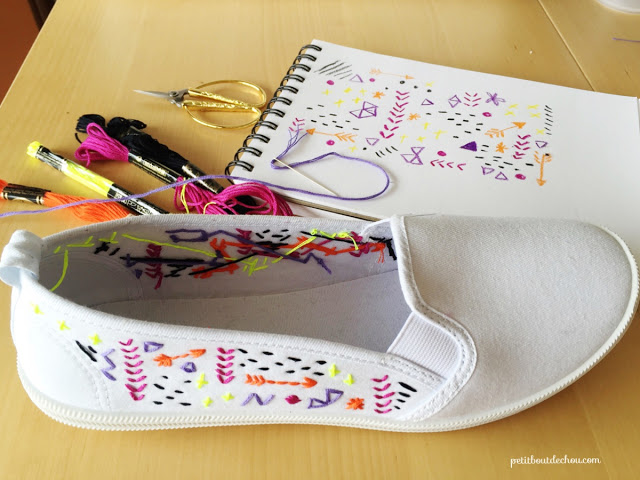 Following your pattern but also your imagination and creativity, thread your needle with one of your colours and make all the pattern items in this particular colour.
My pattern is made of very simple stitches for which I do not think any details are needed as long as you know how to make one simple stitch.
But I am always there if you are struggling, do not hesitate to contact me 🙂
Repeat with each colour.
3. Hide your thread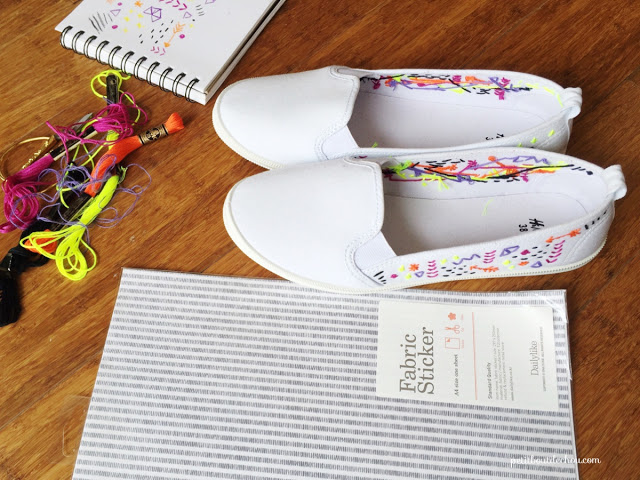 Inside the shoes, you will end up with many threads. To hide them, use some fabric stickers.
Place the sticker inside and remove the protective film. Start from the bottom and cut the excess following the edge trim of the shoe.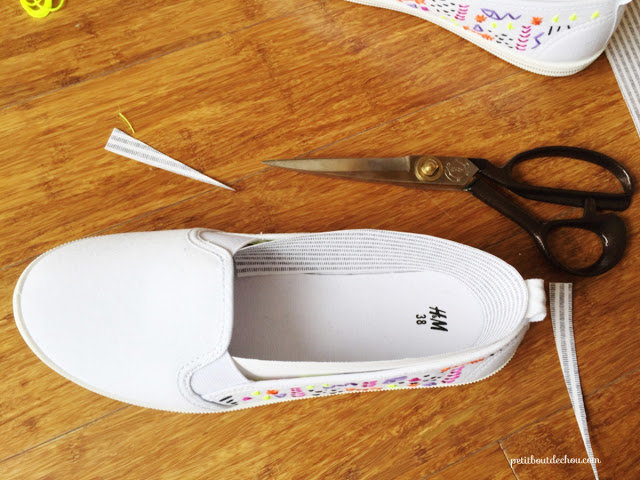 4. Apply protective spray
As your embroidery will be quite exposed during the summer life of your shoes, I suggest using some protective spray to protect them from water and stains. Do this outdoors and let it dry there, as this does not smell very nice! The smell should disappear once it is dry, don't worry.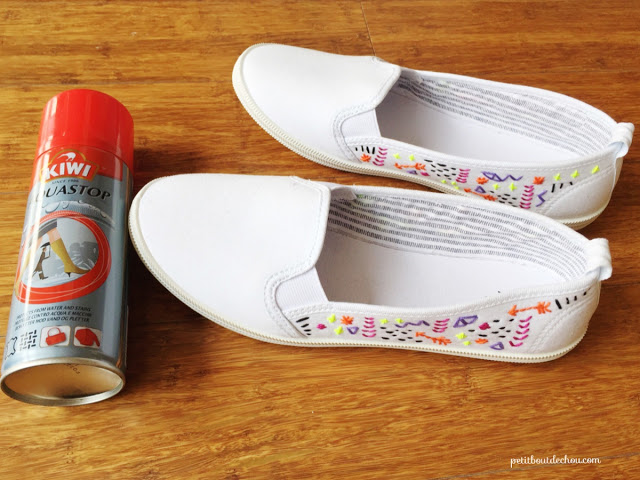 You are done! You can now wear your pretty custom shoes all summer long.
I hope you enjoyed this tutorial. I would love seeing your own creations on Instagram #summershoesembroidery
Follow me on Pinterest, Instagram or Facebook for more craft supplies tips, DIYs and free printables!
You might also like: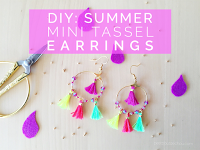 You can subscribe to Petit Bout de News my monthly newsletter to make sure you do not miss any post 😉