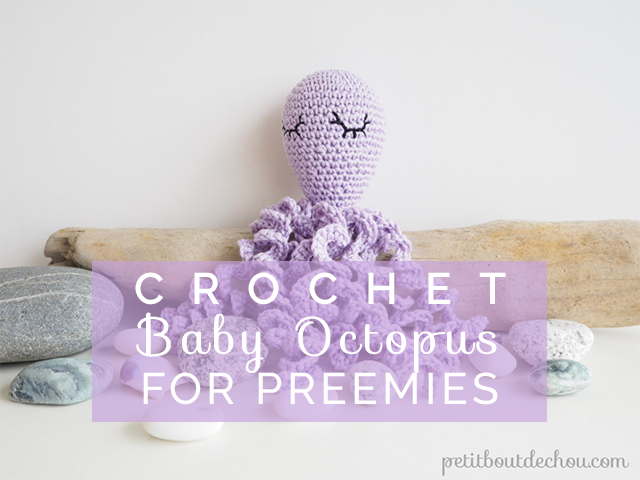 Have you already heard about these little crochet octopus for preemies? I have tried to gather here all useful links and information on that wonderful project around the world.
These little octopuses were first introduced in Denmark in 2013 where an octopus was crocheted for a preemie. Hospital staff observed that the baby was calmer and was less pulling on its feeding tubes or respirator. Actually the tentacles of the octopus reminds the baby of the umbilical cord and their mother's womb so it comforts them. After Denmark it was Sweden and then the Netherlands, Luxembourg, England and France that introduced the crochet octopuses in hospitals.
What you need to know if you want to participate:
you need to find the person in charge called an "ambassador" of your area to collect the octopuses. They will check them against the acceptance criteria, wash them and give them to the hospital.
you have to follow the agreed list of materials, pattern and size of your hospital – most likely the person mentioned above will give you all of this
This small crochet project is really easy to make and here are the links to the pattern:
If you want to know more about the project in your area:
Here are some pictures to illustrate the making of this octopus. I have used a 2.5mm crochet hook, Phildar Phil coton 3 yarn 100% coton and 100% polyester fibres.
Start by crocheting the head.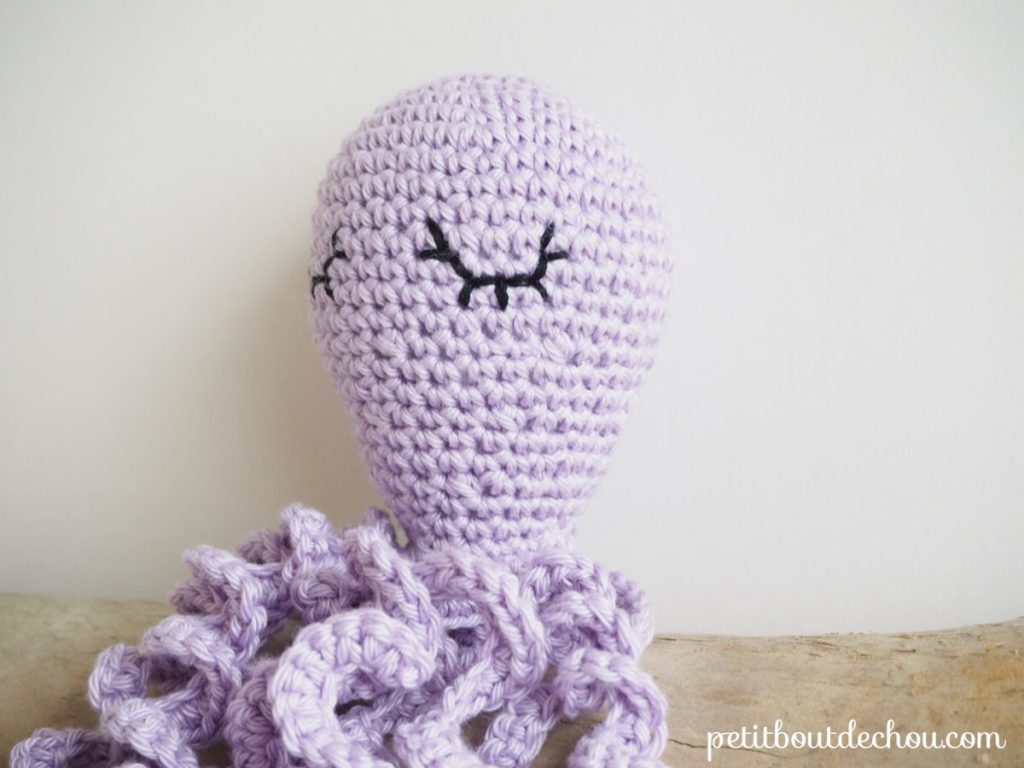 Then crochet the tentacles. Mine are a bit loose here, make sure you tighten well your chain stitches and single crochets to get more a "fusilli pasta" type of tentacles!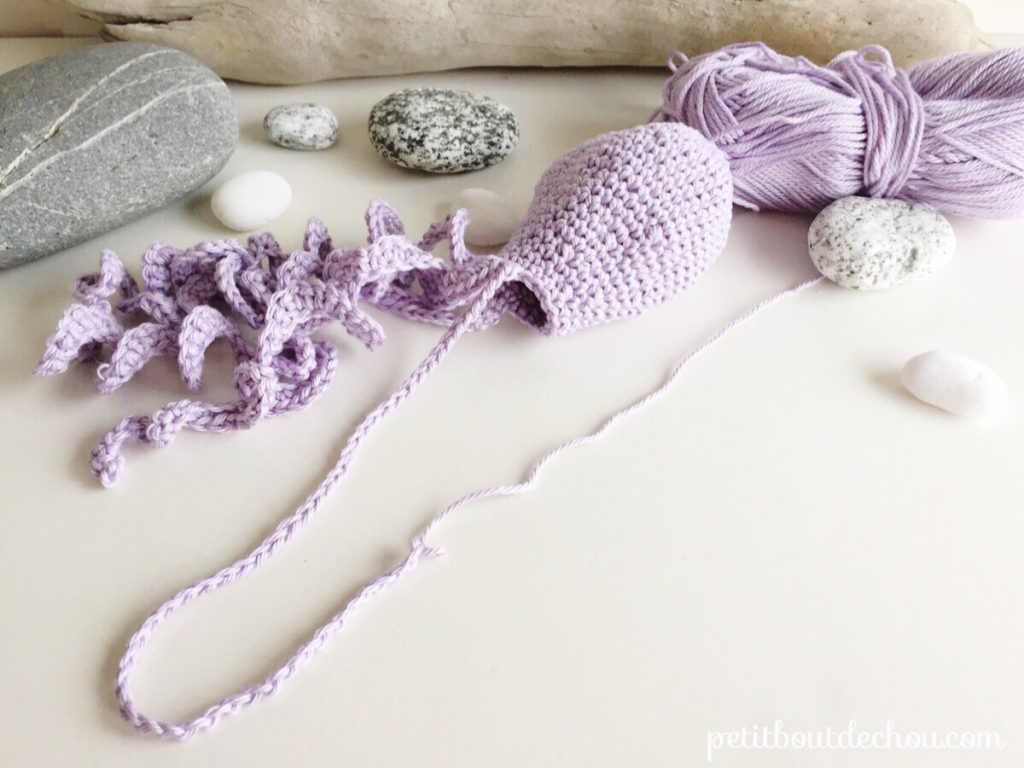 After the tentacles, fill your octopus with polyester fibers. Make a small circle as per your pattern and sew it with a needle at the bottom of the head.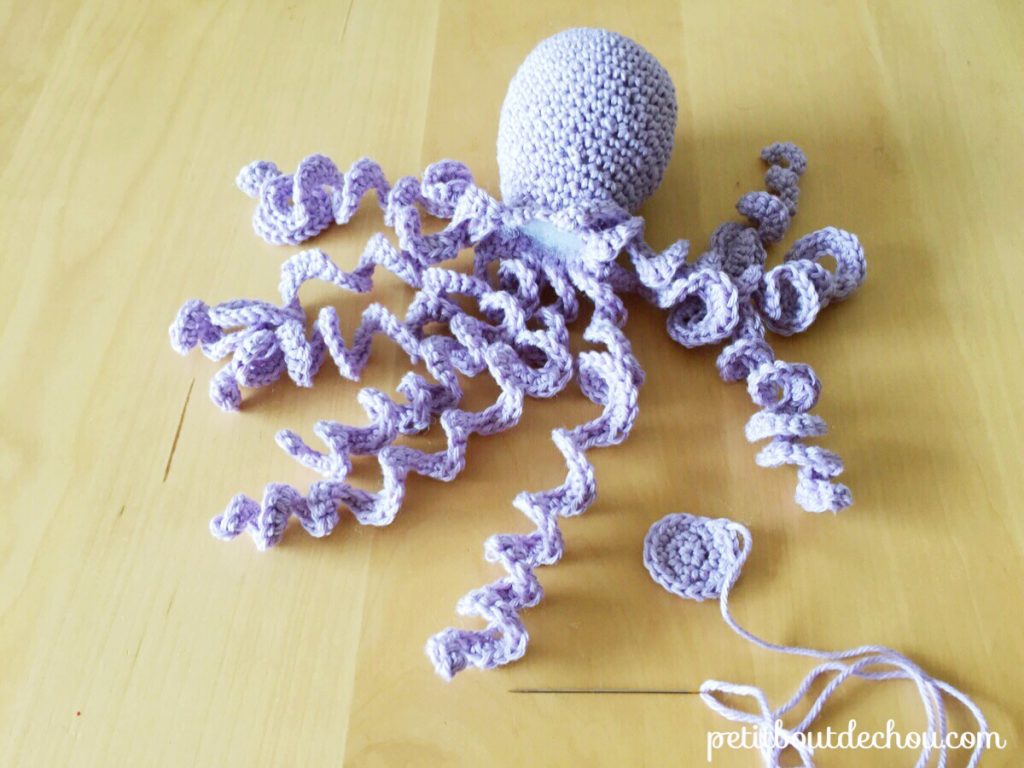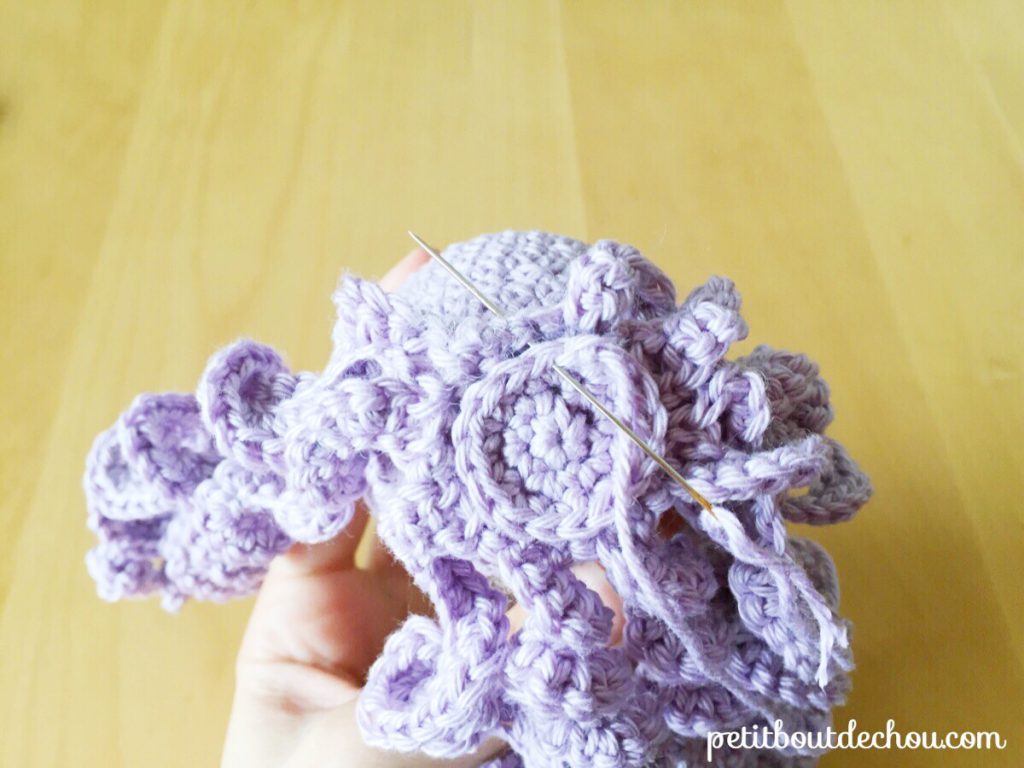 Then you are done and you can make a few stitches to create eyes, mouth or cheeks. You can also use different colours to make stripes, etc.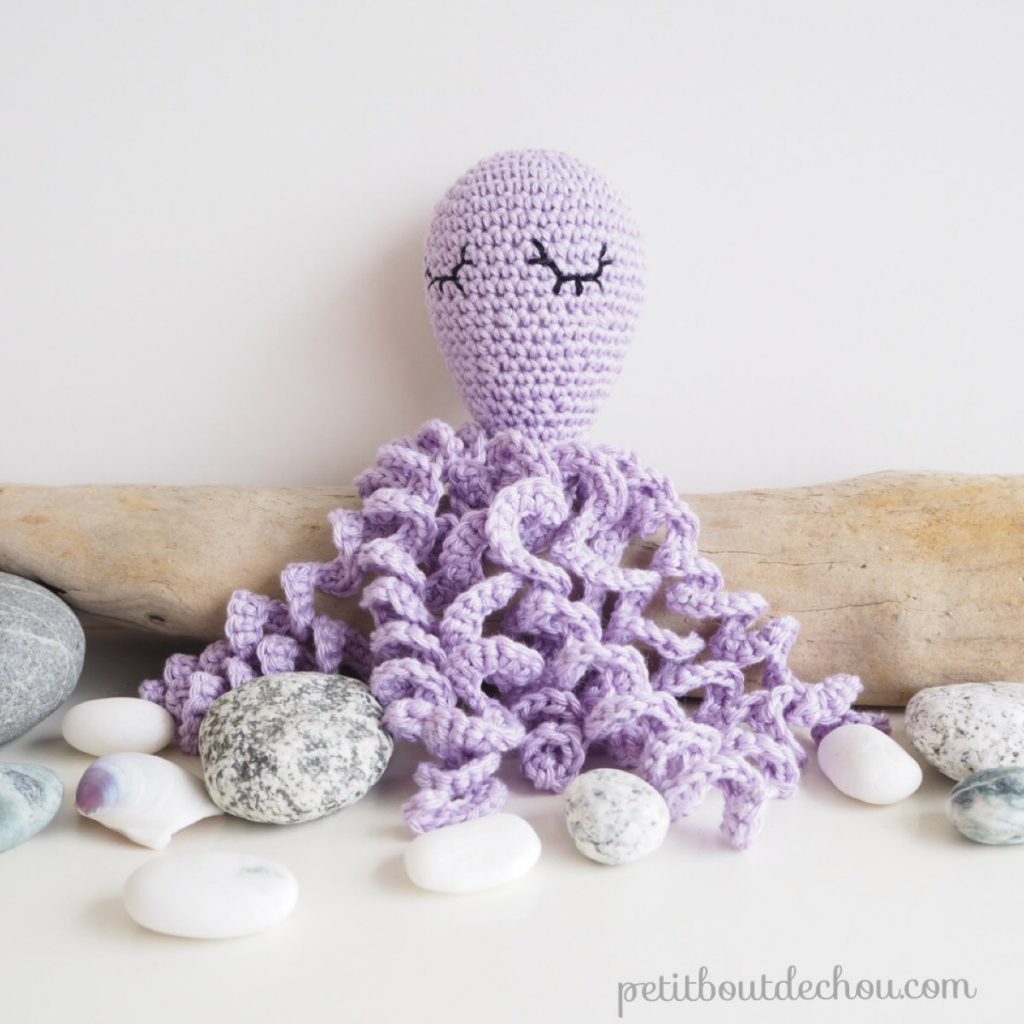 As I mentioned earlier, the tentacles of my amigurumi are not done as per the requirement of the hospitals so make sure you follow the patterns above and respect the different criteria for the materials and size.
I hope you enjoyed this post and will share it to have more of these little octopuses reaching the neonatal services of the hospitals and help the preemies!
Estelle