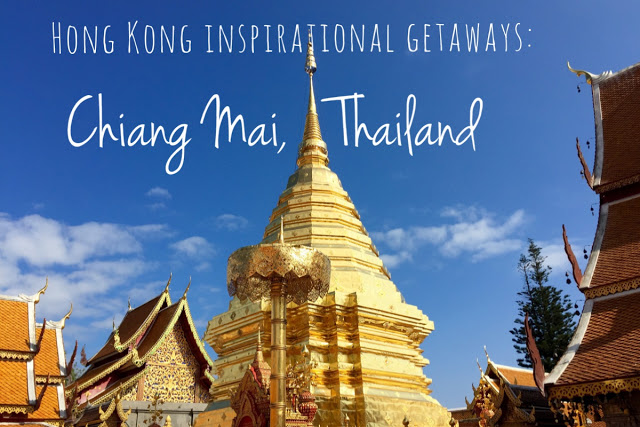 I finally got the occasion to make a new post for my Hong Kong getaways series as I am spending Christmas in beautiful Chiang Mai, Thailand this year.
Located in the North of Thailand away from the busy beaches,  with direct flights from Hong Kong, Chiang Mai is offering a perfect getaway for a long weekend or more…
Nature, culture, crafts, relaxation and food are all part of the program.
Sukhothai
If you have time, the beautiful ancient city of Sukhothai is totally worth a visit.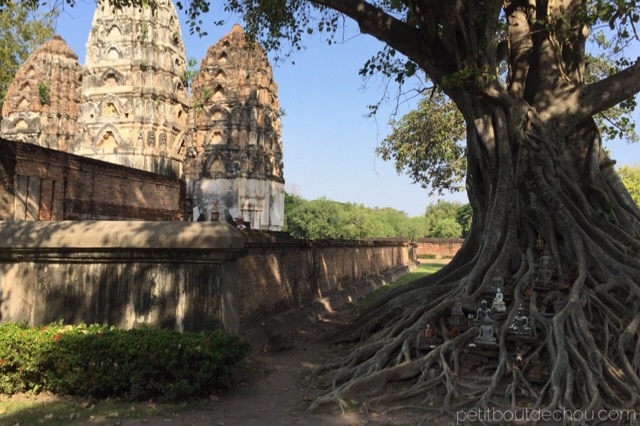 Wat Si Sawai- Sukhothai
Rent some bikes and enjoy the beauties of the historical park and its wonderful temples but also of the peaceful surrounding countryside.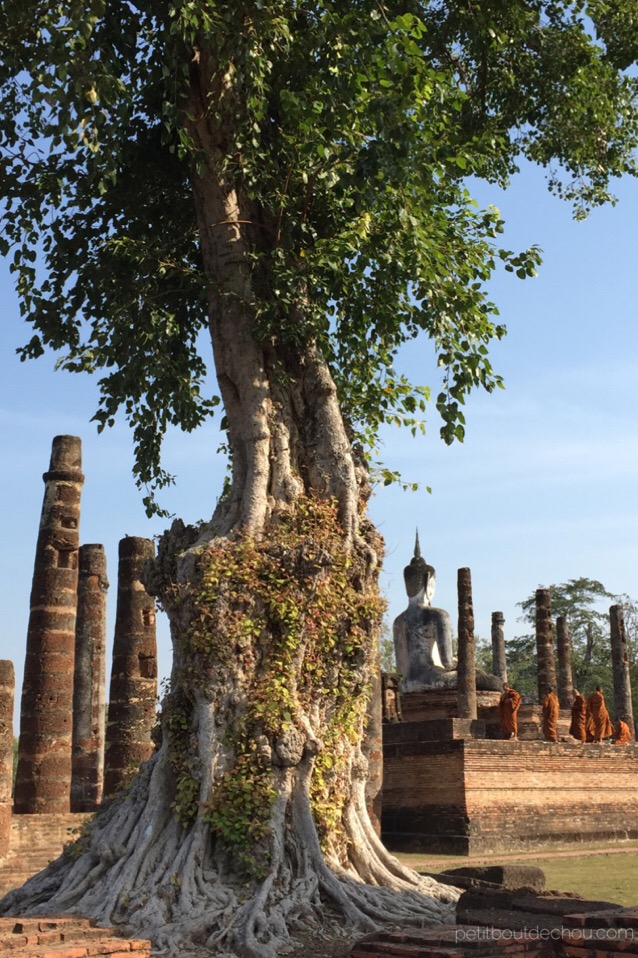 Wat Mahathat – Sukhothai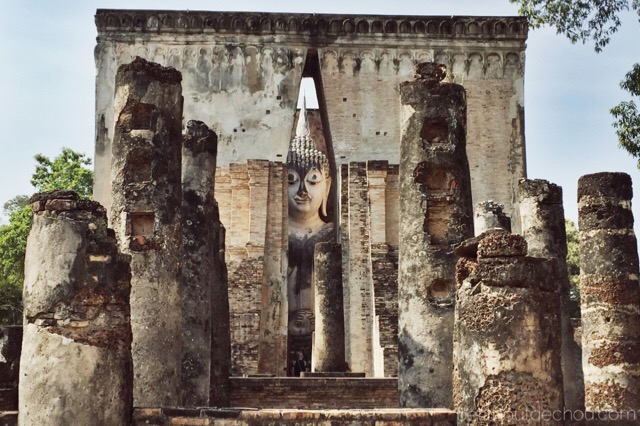 Hidden Buddha, Sukhothai
VIP buses are available to transfer from Sukhothai to Chiang Mai for 220 Bahts in 5 hours.
Chiang Mai
The old city of Chiang Mai surrounded by brick fortifications is full of magnificent temples, wooden houses, restaurants and tuk tuks!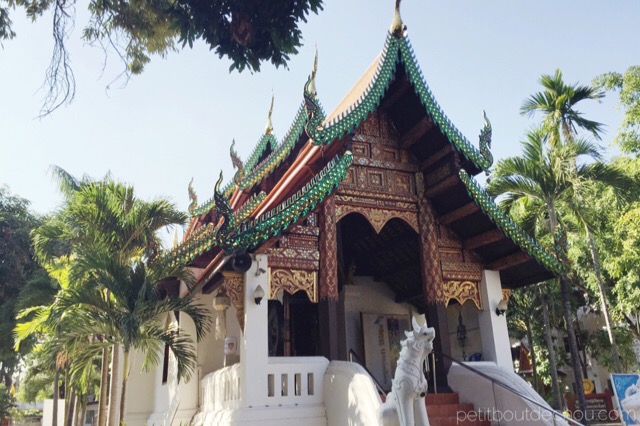 Wat Phra Singh – Chiang Mai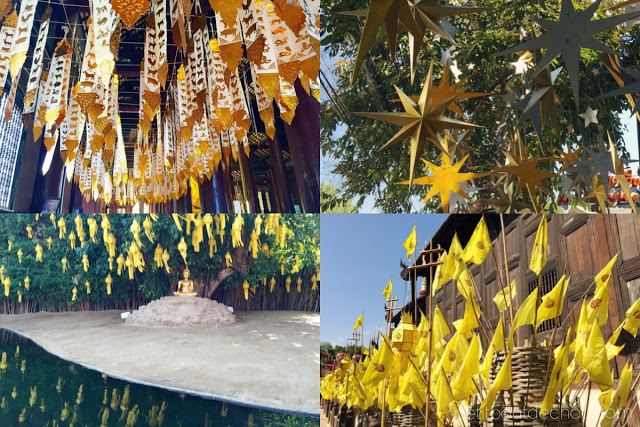 Temple and street decorations in Chiang Mai
Chiang Mai is also well known for handicrafts.
I have visited the wonderful celadon ceramics workshop of Baan Celadon.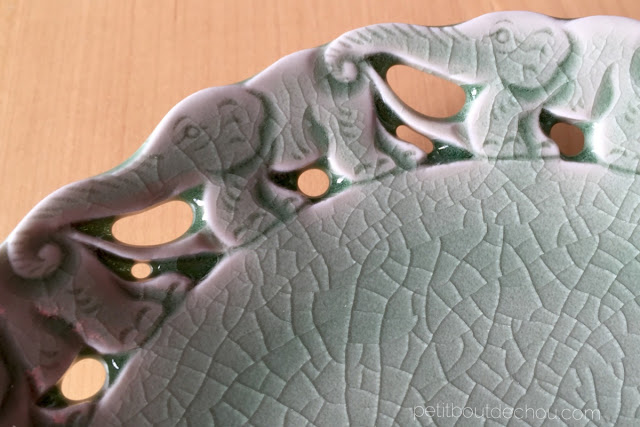 Baan Celadon ceramics – elephants plate
The designs and techniques are following traditional methods that are well described on their website if you are interested in this production process. Some pieces are hand-painted, some are simply hand carved and embellished with elaborated decorations.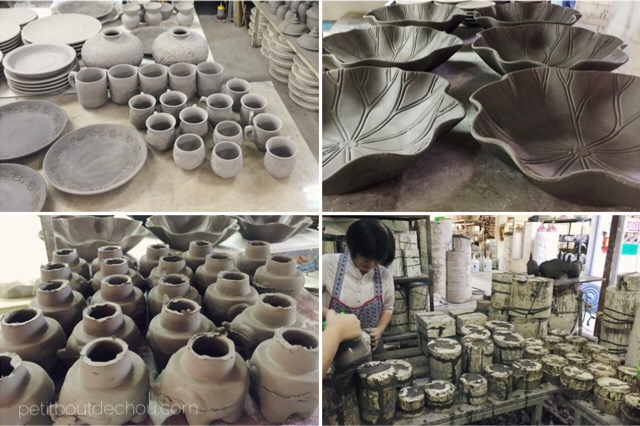 Baan Celadon – black clay carving and moulding
The cracking sound of the pieces cooling down once removed from the kiln is amazing! It sounds like many small bells ringing 🙂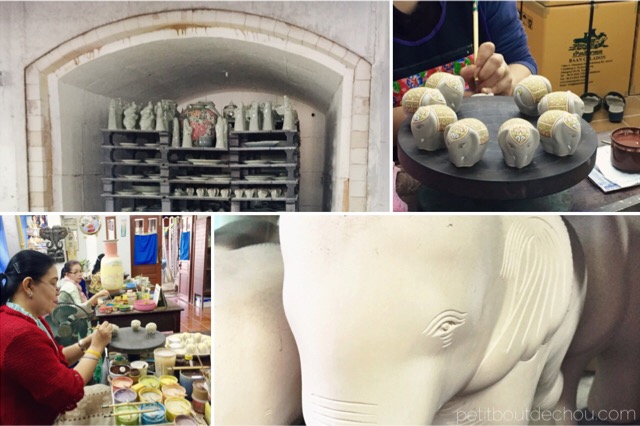 Baan Celadon – kiln freshly opened and hand painting
The village of Ban Tawai is well known for wood furniture and carving. Mainly shops, not much to see over there if you are looking for the craftsmen themselves… But beautiful painted wood boards and wood sculptures gold painted with shiny mirror tiles.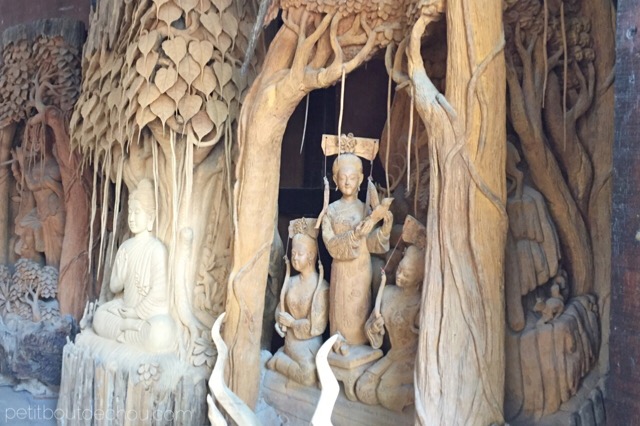 Wood carving in Ban Tawai – Chiang Mai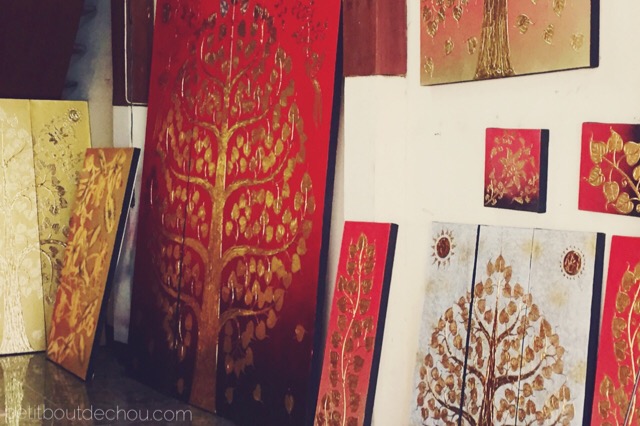 Tree of life on painted wood boards – Ban Tawai – Chiang Mai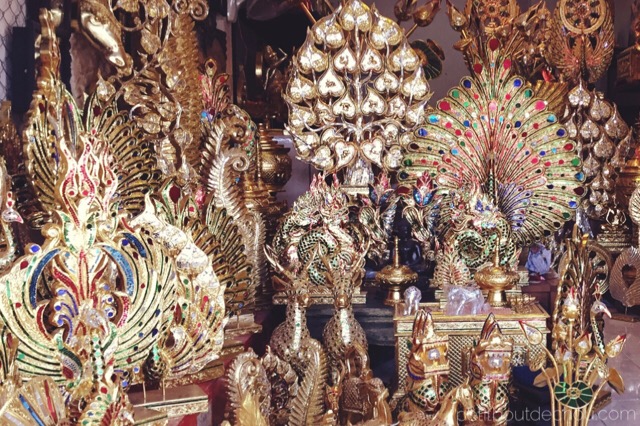 Mirror mosaic tiles on gold painted wood – Ban Tawai – Chiang Mai
Just a few kilometers away from Chiang Mai, the area of Mae Rim offers a beautiful scenic route to the Mae Sa waterfalls and the Queen Sirikit Botanic Garden.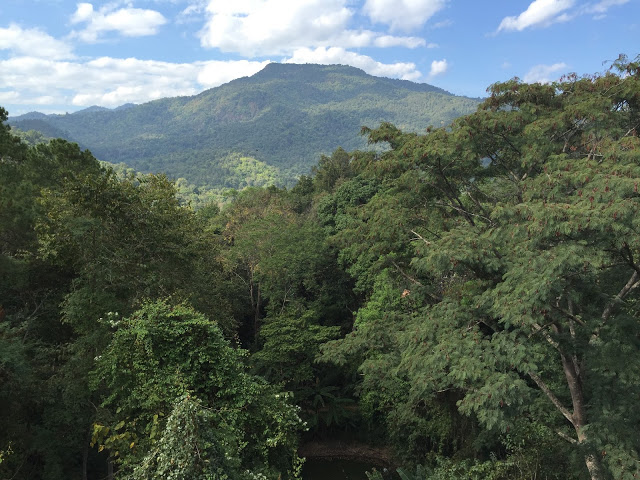 Queen Sirikit botanic garden – canopy walk – Mae Rim – Chiang Mai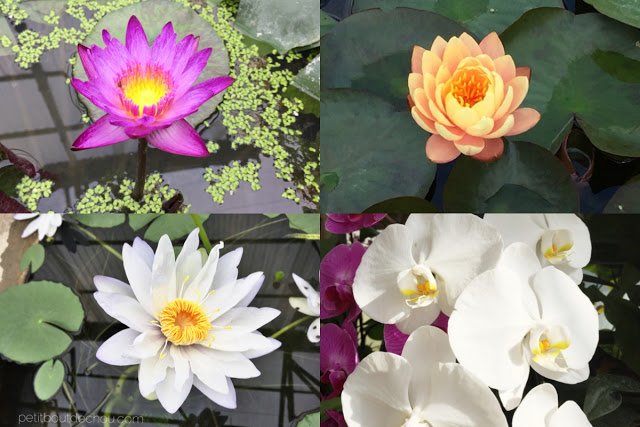 Waterlilies and orchids @ Queen Sirikit botanic garden – Mae Rim – Chiang Mai
If you continue a bit further North of Mae Rim, Chiang Dao is also a great place to visit with its mysterious caves and a wonderful lush countryside.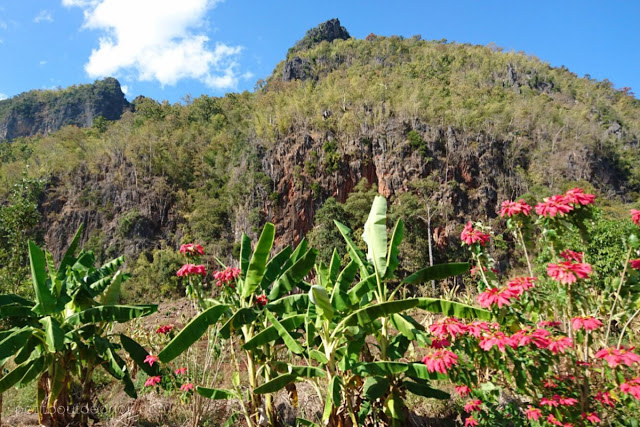 Chiang Dao countryside – Chiang Mai
Chiang Mai truly is an inspirational getaway in many ways. One way that is difficult to show you in pictures is the kind heart of the Thai people I met there.
I hope this post inspired you as well. Let me know below what inspired you in your crafts while staying in Chiang Mai.
If you liked this, discover my first post of this inspirational getaways series about Hoi An, Vietnam.
For more practical information to prepare your trip in Chiang Mai, I would recommend the Lonely planet Thailand guide that was really helpful to me but also this map of Chiang Mai by Nancy Chandler which I wish I had bought before going there.

The map is full of useful tips for your trip and shows many places that you would probably never find by yourself.