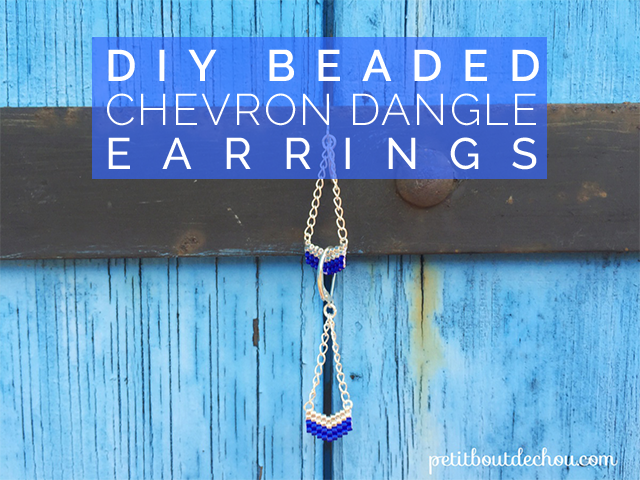 Chevron is one of my favourite geometric shapes. Using the brick stitch technique,  you can make very nice chevrons by weaving miyuki glass beads and create your own pieces of jewellery. Learn how to make these simple and elegant earrings in a few steps.
Supplies needed:
Jewellery pliers
Sterling silver chain – 2×10 links
1 silver jump ring – 4mm
2 silver jump rings – 3mm
2 sterling silver lever backs
Miyuki delica 11/0 seed beads in sterling silver and silver lined cobalt blue
Beading thread
2 thin beading needles
DIY steps:
Follow the pattern below to create the 2 beaded chevrons in brick stitch.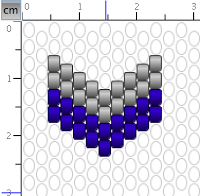 Refer to my DIY Baby Owl Pendants post for more details about the brick stitch if you are not already familiar with this technique.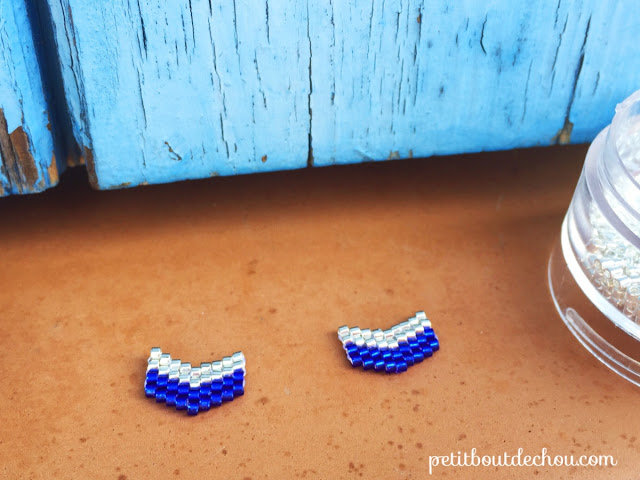 Connect the 2 small 3mm jump rings to the top corner beads using your pliers.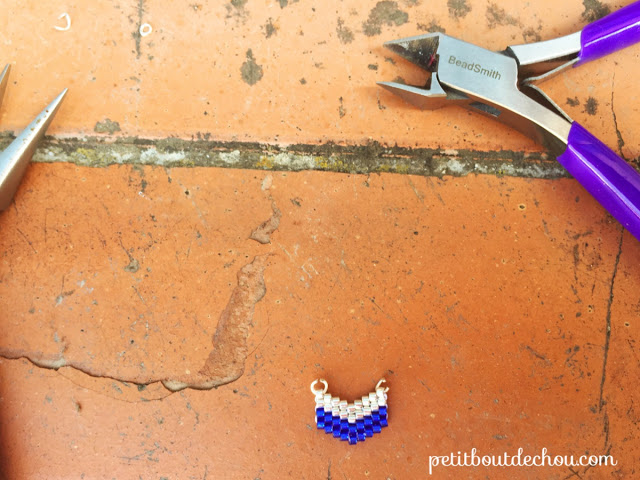 Connect the chains to the open jump rings.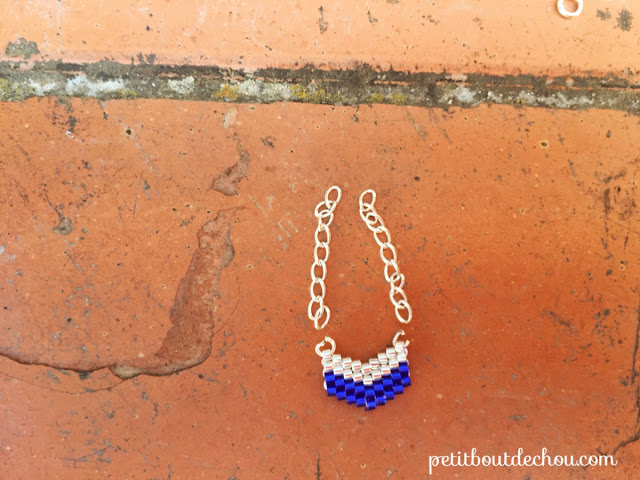 Use the bigger 4mm jump ring to connect the chains to the lever backs.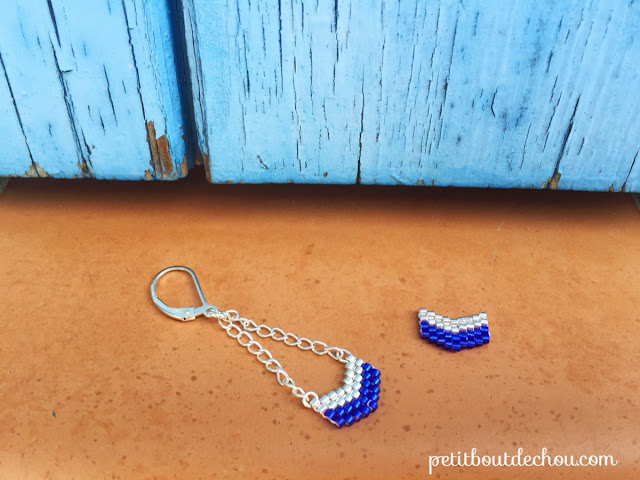 Repeat these operations for the second earring.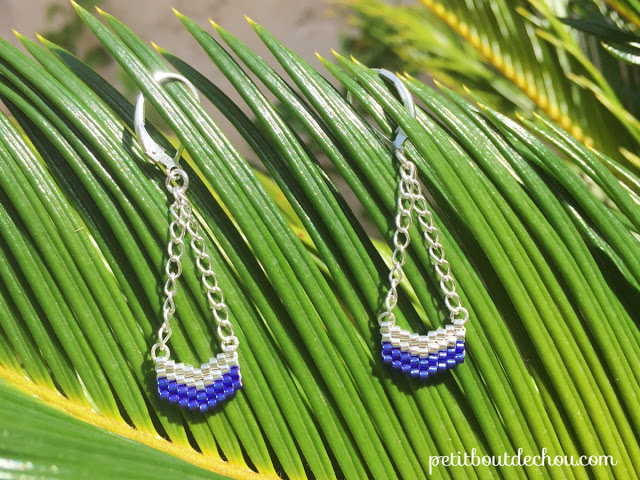 You are done!
I hope you enjoyed this tutorial.
If you did, do not hesitate to share and follow me on Pinterest, Instagram or Facebook for more craft supplies tips, DIYs and free printables!
You might also like: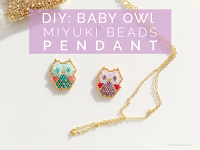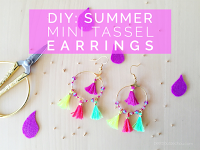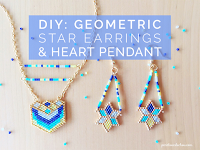 You can subscribe to Petit Bout de News my monthly newsletter to make sure you do not miss any post 😉